WELCOME TO OUR WEBSITE
We believe that God's love and grace extends to all people. We welcome all into our church family, and into a walk with Jesus Christ, regardless of race, gender, marital status, nation of origin, physical or mental ability, sexual orientation, economic status, or any other label placed upon people.
To learn more about us and our church go here: About Us
If you have any other concerns or questions please contact us using the Contact Form on the menu.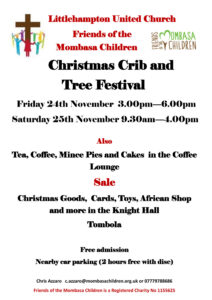 Read the latest news here. More news in our Newsletter Archive
News from our partners is here.
DONATE
You can now donate to the Church or connected charities through the Charities Aid Foundation by going here: