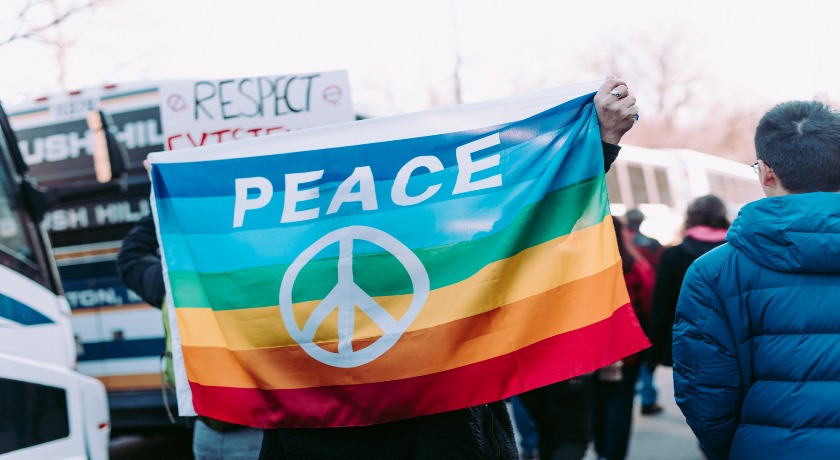 The UN treaty banning nuclear weapons is due to become international law on 22 January, to the delight of campaigners worldwide.
The International Campaign to Abolish Nuclear Weapons – a Nobel Prize-winning coalition of organisations in 100 countries – welcomed the news as a historic milestone, as did survivors News of atomic use and testing, who have been campaigning for the ban for many years.
The UN Treaty on the Prohibition of Nuclear Weapons (TPNW) bans the testing, production and stockpiling of nuclear weapons and devices. But, though it is soon to attain legal force, the world's main nuclear powers – the US, the UK, Russia, China and France – have not signed it.
"The work isn't done yet," said Lucy Tiller, representing the Joint Public Issues Team (JPIT) of the United Reformed Church, Baptist Union of Great Britain, the Church of Scotland and the Methodist Church in Great Britain.
"But we're really excited that all the work that's gone into securing this comprehensive treaty has finally paid off. JPIT's partner churches believe that Christians are called to be peacemakers, and that anything so indiscriminate and immoral as nuclear weapons must be totally incompatible with the Bible's teachings. With this treaty coming into force, there is clearly an international consensus that nuclear weapons have no place in society.".
John Cooper, Director of the international Christian charity Fellowship of Reconciliation, said that the treaty would direct the world "away from the sin of nuclear weapons and closer towards a world of peace". But he warned that the UK must face its own history, including testing nuclear weapons in the pacific, while calling for a nuclear-weapons-free future.
Find more information about the TPNW from JPIT here.
Published 30 November 2020
Image: Alice Donovan Rouse/Unsplash