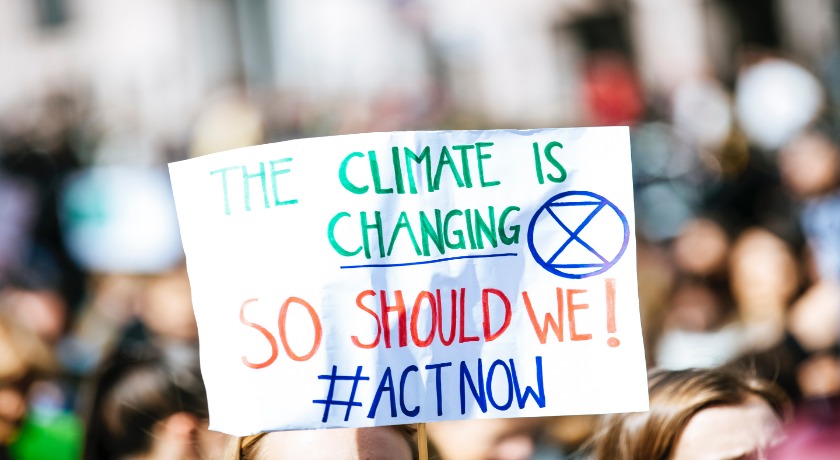 The General Assembly Moderators of the United Reformed Church joined more than 60 representatives in signing a letter last month which called on the UK Prime Minister to commit to bold reductions in fossil fuel emissions.
They asked Boris Johnson to put forward enhanced emission reduction plans – also known as Nationally Determined Contributions (NDCs) – to get the UK on track to achieve a future global warming increase limit of 1.5C.
The letter was signed by 63 representatives of Christian, Muslim, Jewish, Hindu, Sikh and Buddhist communities. It emphasised that the government's plan must raise ambition globally, ahead of the COP26 summit taking place in Glasgow in next November.
Organised by the Faith for the Climate network and the Climate Coalition, the letter says:
"A world-leading high ambition UK NDC would send an important political signal and catalyse historic action across the world's capitals to make the right investments for all our futures."
"As faith leaders in the UK, we know this especially because of our engagement with the poorest communities here and around the world who are already suffering most.
"We must all try to find the moral courage to confront these questions, and to transform ourselves and our society.
"Faith groups in the UK are already taking urgent climate action, with thousands of places of worship switching to renewable energy and religious groups divesting from fossil fuels and reinvesting in measures to protect the environment.
"This is an historic moment for global leadership from the UK, to put forward a world-leading NDC to inspire all other nations of the world to do the same – arguably the most important investment that could be made in all our futures."
A full list of signatories can be found here.
Image: Markus Spiske
Published: 20 November 2020