Sue Dunn, of Hutton and Shenfield Union Church shared with us some of the fun activites that their Supersleuths engaged in during holiday club.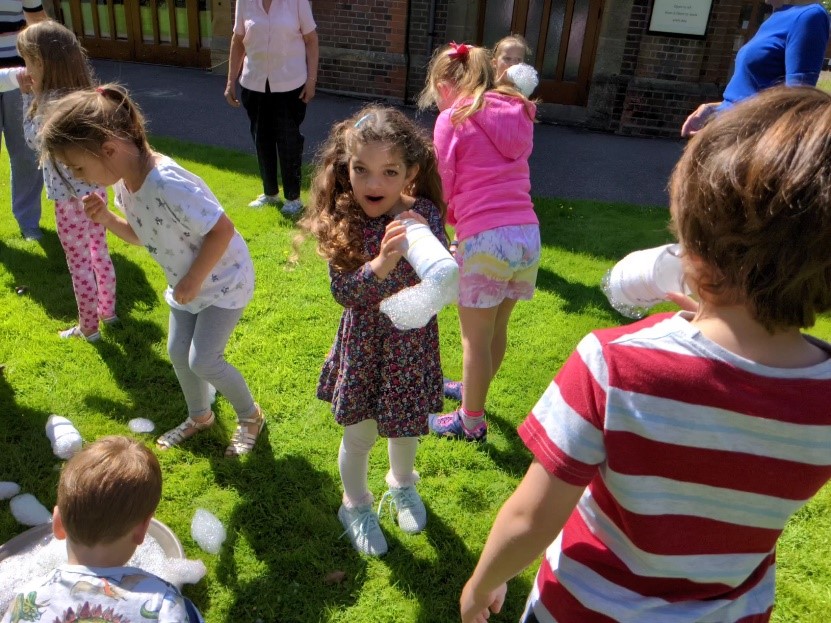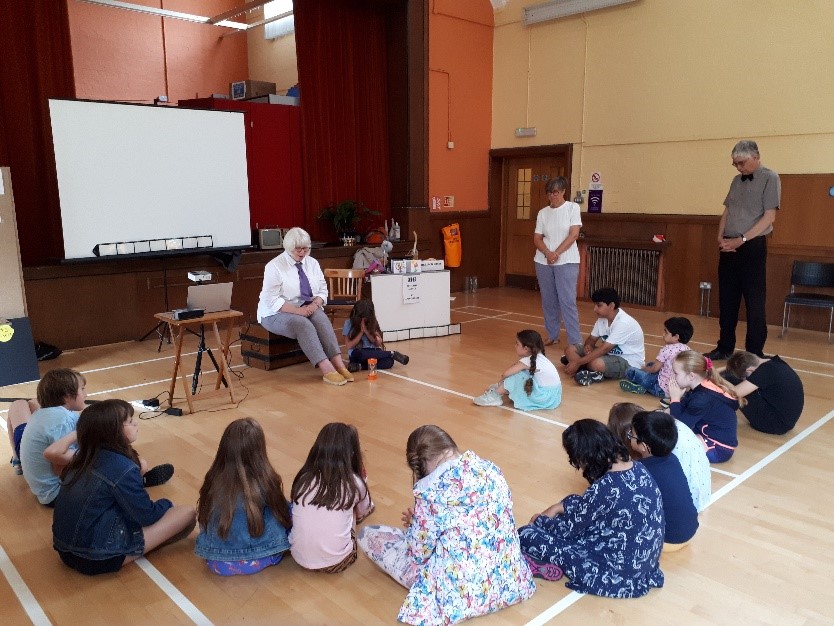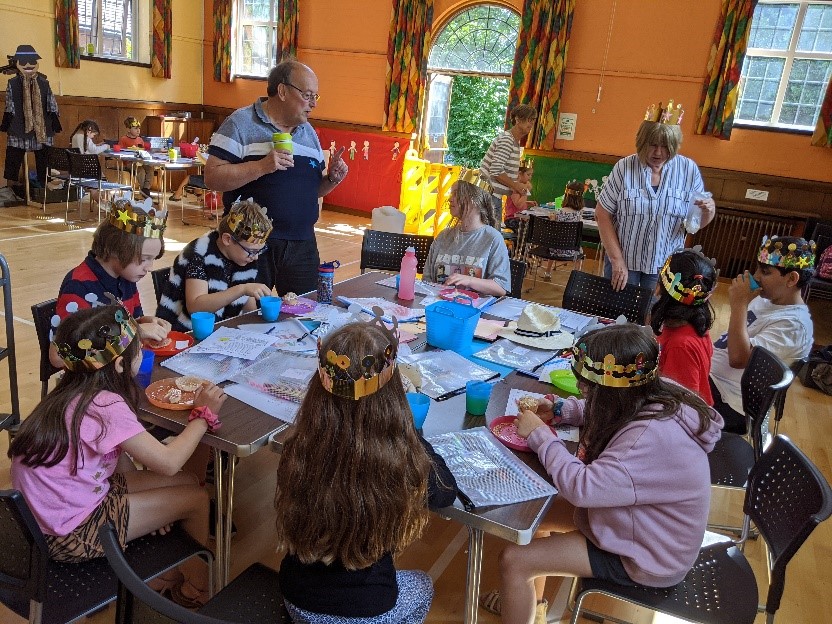 After some uncertainty earlier in the year we were finally able to hold our Holiday Club at the Church for children of primary school age. It was led for us by Nicola Grieves, Children's and Youth Development Officer at Eastern Synod, with a brilliant team of our own people helping. Nicola has led the holiday clubs for us on three occasions in the past and brings an energetic and fun approach to working with the children and especially connecting them with God.
We set it up on 9 August and the whole event took place from 10am to 12.30pm over three days. We had a total of 24 children which was really encouraging as the week before we only had four registered!
The children were Supersleuths, working out of a 1950s 'detective agency' (with Sherlock Bones and Dr Whatsit on the case), and they investigated the stories of Abraham and Sara, Queen Esther and Timothy. We created a 1950s office thanks to the kind donations of some fabulous props, including a vintage typewriter, old dial-up type telephone handsets, some retro wooden chairs, a desk bell, an angle-poise lamp and even an old Hoover. We were also blessed with good weather that week so were able to have some activities and games in the garden.
Activities and crafts included writing up our 'incident boards' each day, stories, interrogations with MG (the magnifying glass puppet), songs and prayers, team games, creating and dressing our own 'detectives', an amazing bubble activity; star-shaped jam sandwiches, icing cup-cakes and making fruit kebabs (and eating them all of course); creating and decorating crowns, finger-print designs on cards, making loud hailers and cheerleader pom-poms. The children were all very keen each day to tell us what they had remembered from the stories.
The grant provided from the Children and Youth Work Committee, very gratefully received, enabled us to provide a lot of the craft materials needed and keep the cost per family to a minimum.
Everyone felt it had been a very lively and successful event with the team challenges, bible teaching using drama, interviews and storytelling, and worship and prayer time that could be sometimes quiet and reflective or loud and active! It was obviously greatly enjoyed by the children who came (and the adults who helped too, even if it was rather exhausting!)