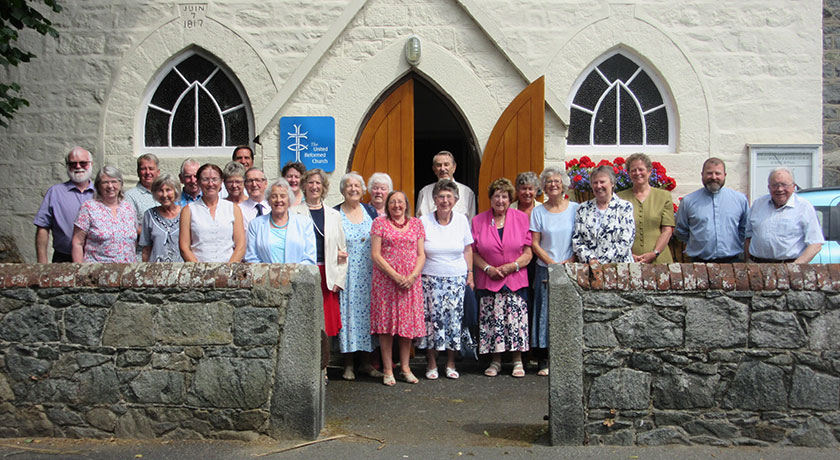 Guernsey United Reformed Church (URC) and the islands' inhabitants have welcomed the lifting of all coronavirus restrictions.
Phase four of the island's exit strategy was brought forward by six weeks which allowed churches, restaurants, cafes, hairdressers and beauticians to reopen, along with cinemas, gyms and sports venues with social distancing measures in place.
However, the island is now in phase five of the strategy, which has been nicknamed the "Bailiwick bubble" by locals and is a return to near normality after having no Covid-19 cases had been reported since 26 May.
"We were blessed to be able to get together for worship on 31 May," said the Revd David Knight, Minister of the church. When we met again it felt as if we had all been in hibernation, waking up to a brand new world. I did wonder if we would recognise each other, with no access to a hairdresser or barber. I thought perhaps, people would look like they had emerged out of the 1970s!
"In order for this 'new normality' to be realised, the island's authorities had to get the spread of Covid-19 under control. Thank God they did, with the help of islanders and with the 'Guernsey together' spirit we have come through.
"How wonderful it was to be entering the church building and to see each other after months of lock-down. As the organ broke the silence on that Sunday morning, we found the absolute joy of worshipping together again. We rediscovered the joy of who we are, as new creations in Christ. We remembered how glorifying God together as a church family brings us joy, and that joy burst forth during that first worship since March.
"Worshipping together once more, reinforced how Jesus calls us all to meet him. How he refreshes us, how he teaches us about his enduring love and endless faithfulness. It reminded us that, together, united in our faith, we belong to him. All our worries and fears about Covid-19 faded away allowing us to 'shout for joy' and worship with gladness and enter his gates with thanksgiving. It truly was a great, great morning."
The only restriction that remains in place is a 14-day quarantine to protect the island and its inhabitants from other parts of the UK, France and Jersey which still has coronavirus cases.
Images: The Revd David Knight
Published: 7 July 2020