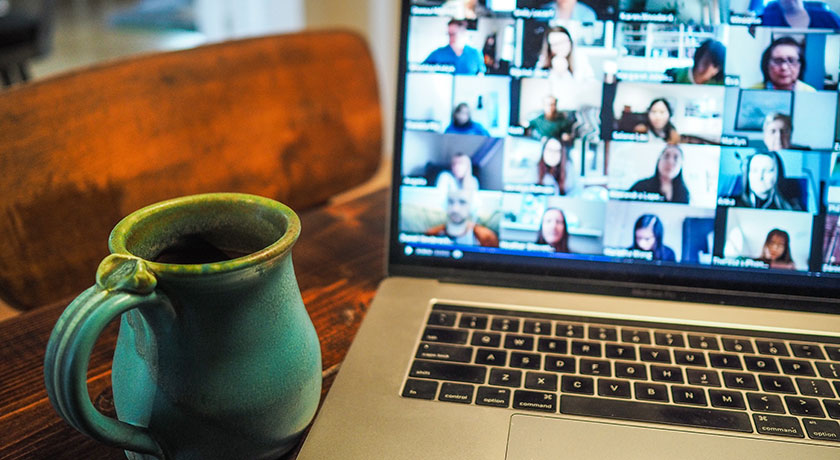 Four events that were originally planned to take place at the United Reformed Church (URC) General Assembly in July, were instead held online. Three of the four events were attended by over 100 people, possibly benefitting from a wider audience due to meeting virtually.
Two online events happened on 14 July. The first, titled "Do black lives matter in the URC?", was the most well attended of all the URC's Assembly-linked events, attracting 117 participants. It featured lively engagement from attendees, and two keynote speakers: Wale Hudson-Roberts, pastor and Justice Enabler for the Baptist Union of Great Britain, and Patricia Akoli, a racial justice activist and URC member.
The keynote speeches addressed Church engagement with race issues, biblical and theological positions, and personal experiences. Participants then discussed the issues raised by speakers in small groups, before a chaired discussion was led by Karen Campbell (pictured), URC Secretary for Global and Intercultural Ministries.
At the end of the virtual conference, Ms Campbell quoted from a poem she'd received from 14-year-old Kaiyah, who wrote: "Although there is hurt in our hearts, the struggle will not be in vain." A video of the speeches given at this event can be viewed on
[youtube https://www.youtube.com/watch?v=F0Daqo9vb0w?feature=youtu.be&w=425&h=344]
.
Also on 14 July, six URC representatives led a panel discussion about their experiences in Israel/Palestine.
In a virtual room of 112 screens, five panelists drew on what they'd seen and heard during last year's URC educational visit to the Holy Land, while answering questions from a wider audience.
The event was chaired by Clare Nutbrown-Hughes, who represented the URC's West Midlands Synod on the Holy Land visit. The digital event was followed a week later with another, which featured live engagement from an eminent Palestinian pastor, author and academic in Bethlehem – the Revd Dr Munther Isaac.
On 15 July, 45 people met online to celebrate the URC's children's and youth work. As well as updating viewers on the wide range of work being done by young people and the URC's children's and youth work committee, the meeting also launched the Children and Youth Friendly Church Award scheme (see bit.ly/urcfaward), which replaces the Child-friendly Church Award.
A video recording of this event can be watched on
[youtube https://www.youtube.com/watch?v=gAOwv-oOzZM&w=425&h=344]
.
Published: 21 September 2020
Image: Chris Montgomery/Unsplash