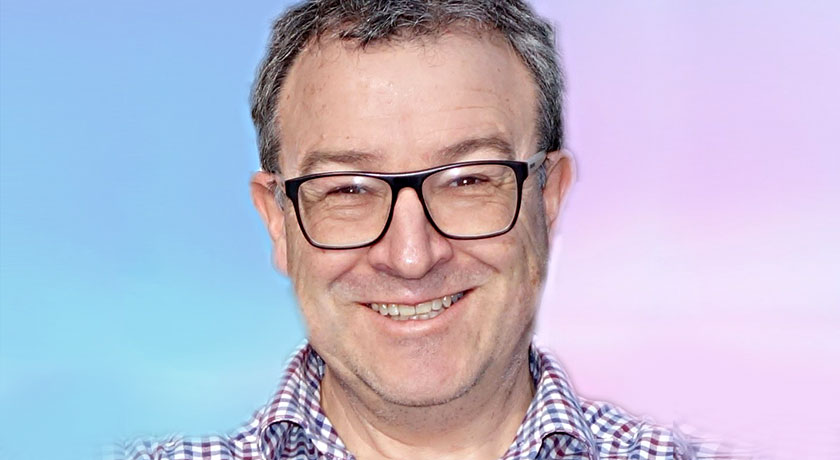 The Revd Geoffrey Felton, Minister of Plume Avenue Church in Colchester, has been nominated as the next Moderator of the United Reformed Church (URC) Mersey Synod.
Geoff was born and raised in Higher Bebington on the Wirral where he spent his teenage years before moving away to study.
He became a Christian in 1984 at Anfield during Mission England, a gathering led by late American evangelist Dr Billy Graham.
Having passed his Geology degree at Portsmouth Polytechnic, now the University of Portsmouth, Geoff worked for six years in the North Sea on various offshore installations as a geologist. It was during this time while on leave he met his now wife, Sarah.
At St George's URC in Hemel Hempstead, Geoff began to explore his call to ministry by attending the London Bible College and Westminster College in Cambridge.
Geoff was ordained in 2000 and inducted into the Canterbury pastorate in the URC's Southern Synod, which he served for ten years. He then moved to Plume Avenue URC, his current pastorate, in 2010.
He has also served as a trustee of various charities and as a governor of a local junior school. Geoff also loves photography, football, his dog Biscuit the Basset and his family.
Sarah and Geoff have three teenage sons who are all at differing stages of their education.
Geoff is looking forward to returning home to the north west and serving the people of Mersey Synod with compassion and vigour.
He said: "We live in difficult days, but we have a God who through Jesus Christ is victorious. I am looking forward to leading the Synod through these post pandemic years – years that will help shape the Church of the future and its witness to a world in need of hope and love."
The Revd Dr John Bradbury, General Secretary of the URC, added: "Geoff brings to this role experience and wisdom in the life of the church and its worship, evangelism, witness and service within the world. He impressed the appointment group with his ability to see life through the lens of the gospel and his warm and engaging people skills. I am confident he will have a deep and fruitful ministry with the people and communities of Mersey Synod."
The nomination will be presented to Mission Council, the executive body of the URC General Assembly.
Image: The Revd Geoff Felton
Published: 15 February 2021