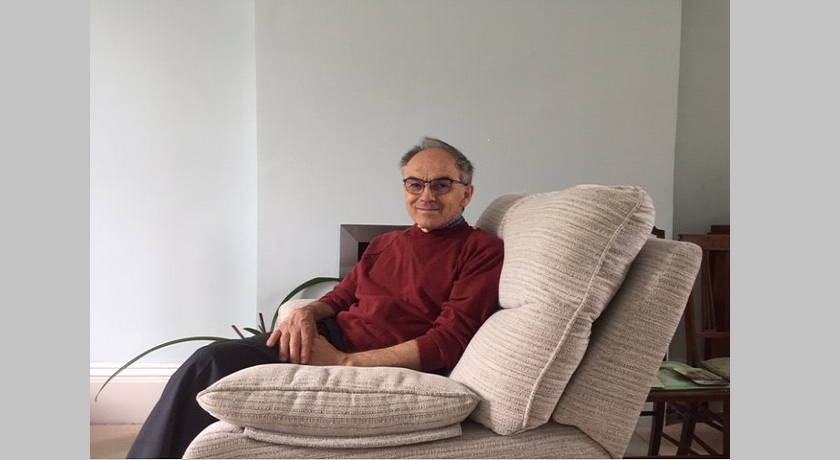 The Revd Richard Church has retired, after 39 years of ministry in the United Reformed Church (URC).
Richard has served the URC as Deputy General Secretary (Discipleship) since May 2015. His last working day was on 17 July. As staff were unable to celebrate the occasion in person, a leaving party was held online, using Zoom.
Richard began his URC ministry on 11 July 1981, as a Minister of Word and Sacraments. He later served as Moderator of the North Western Synod. His appointment to the role of Deputy General Secretary (Discipleship), eight years after becoming a synod moderator, was the last to make up the then-newly-formed General Secretariat – the URC's senior leadership team.
Before becoming a minister, Richard worked as a drama teacher and a baker. Since accepting his call to ministry, Richard has been known to bake delicious cakes for his discipleship team.
Speaking of his and wife Sheila's plans for retirement, Richard said: "Currently, Sheila and I have two granddaughters. All being well, in August we will welcome a new grandson and in September another granddaughter. So, I think those little people might want to see their granddad and grandma."
After a busy career, Richard also plans to invest in relationships with his friends and visit a "good little coffee outlet in Ely", along with pursuing hobbies such as flying kits, walking and reading.
"Apart from that," continued Richard, "I look forward to stopping waiting and listening!
"I wish you joy in the journey!"
Published: 21 July 2020