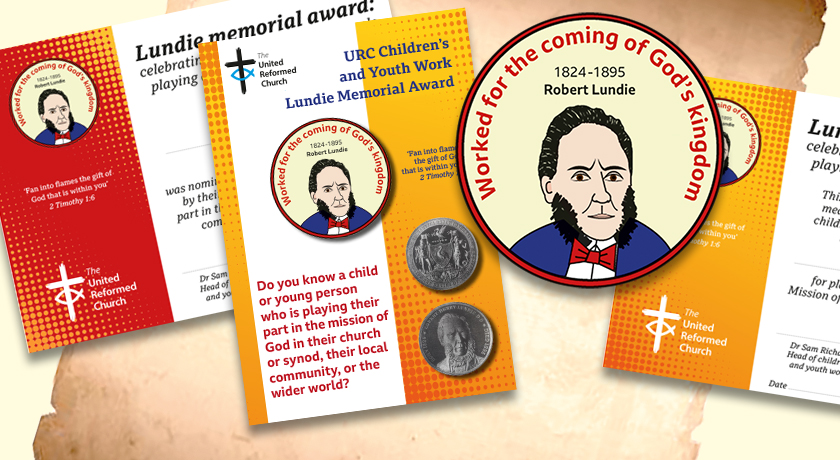 A creative 21-year-old who has used her talents to make low-cost activities for families in her community has gained October's Lundie Memorial Award from the United Reformed Church's (URC) Children's and Youth Work team.
Amelia Turner, was nominated by David Dick, an Elder at Roker URC, for her ongoing contribution to the church's outreach work, Roker Life.
Having graduated with a first-class honours degree in photography from Sunderland University this summer, Amelia has supported numerous school holiday clubs and isolated elderly people through craft, exercise and other classes based at the church. She has also produced inspiring videos, see below, to encourage children and their families to engage in home-based creative activities, and is now focused on a new photography project to record encouraging experiences of families the church is linked to. Amelia hopes that this project will create a historic print of life as it is and can be.
Mr Dick said: "[Amelia's] warmth, energy and positivity have endeared her to everyone she has engaged with. During the two years she has been with us, she has made a difference to many lives."
Amelia hopes to use her skills on a self-employed basis to continue to work in the community with voluntary and charitable groups.
She will also continue to support the work at Roker URC, Roker Life, as a volunteer.
[youtube https://www.youtube.com/watch?v=WGcGrJ6Y9ZA?feature=youtu.be&w=425&h=344]
More information about the Lundie Memorial Award can be found here.
Published: 19 November 2020