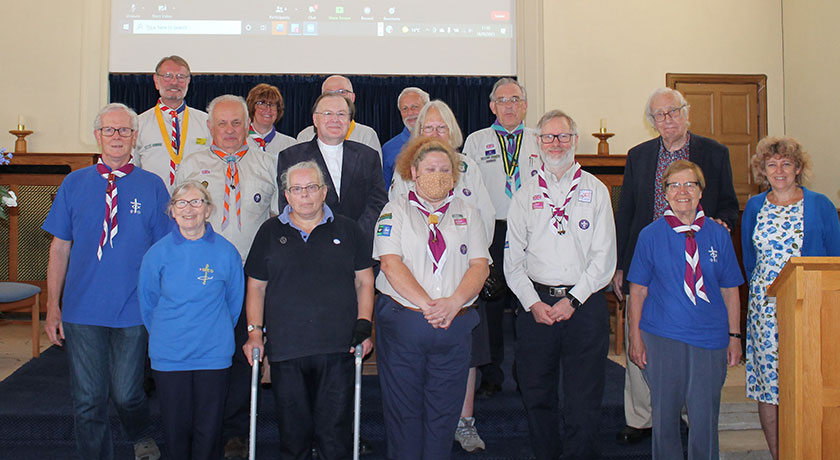 Special honours were bestowed on Gillian Phillips and the Revd David Marshall-Jones on 18 September when the United Reformed Church Guide and Scout Fellowship (URCGSF) made them life Presidents.
The service, held at Caterham URC, also marked David's retirement as National Scout Chaplain – a position he has served for the past 20 years – and Chair of URCGSF and volunteer Manager of the URCGSF National Scout Active Support Unit.
David has served the United Reformed Church (URC) in variety of roles: from serving in local churches, Synod, to supporting denomination-wide children's and youth work.
After joining the Scouts as a youngster, David stepped into leadership in 1959 and remained involved at company and county level in addition to his roles as URCGSF Chair, and since 2000 as URC National Scout Chaplain.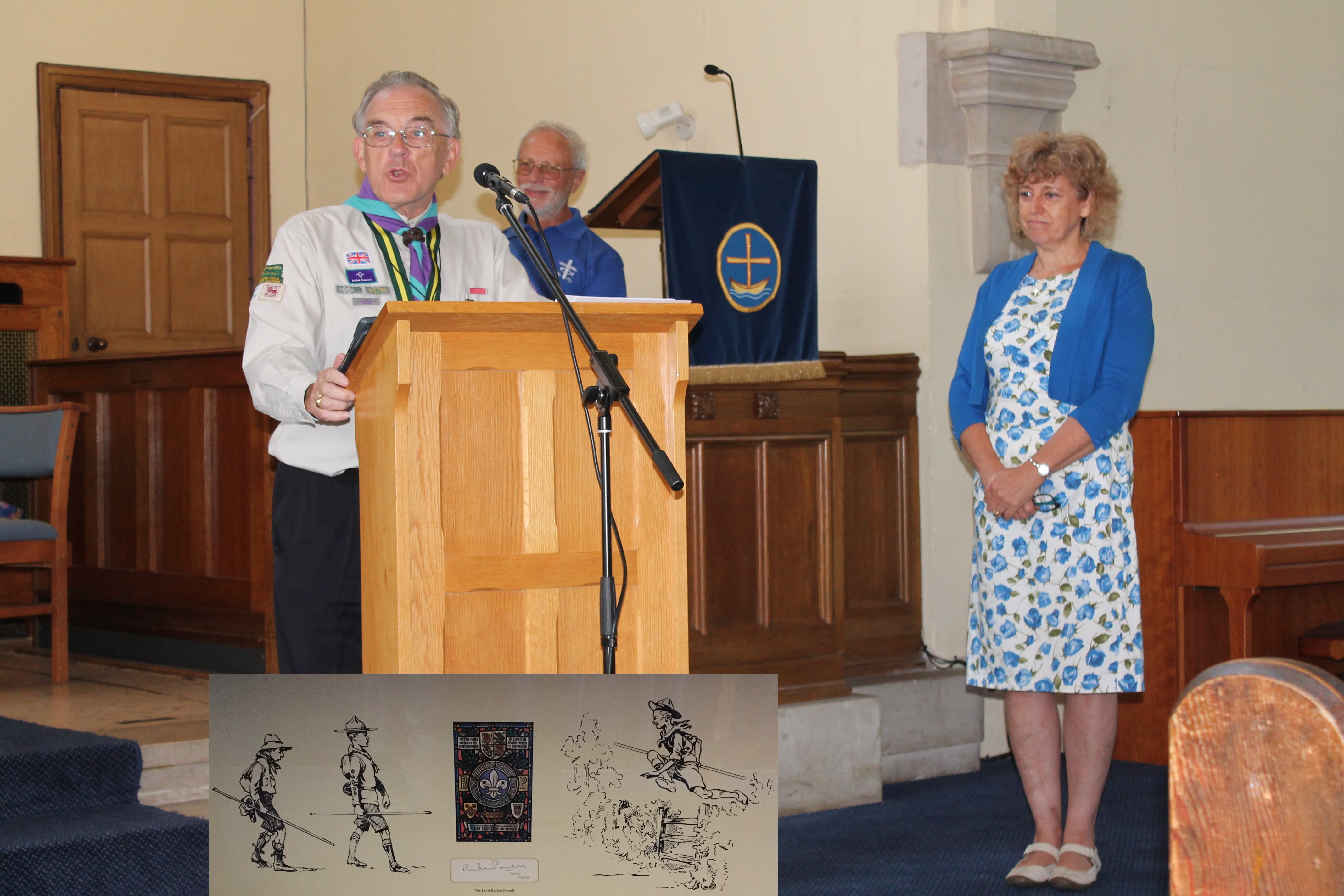 David was honoured by the Scouts with the Silver Acorn in 1989, and the Silver Wolf in 2005 – the Scout's highest award. David also received an OBE in 1996.
David has served URCGSF and its predecessor since 1969. Since 1973, he has consistently put himself in the space between the denomination and the Scout Association to be a catalyst in both settings, enabling the URC to continue to support the Guides and Scouts through local churches; encouraging scouting not to lose its connection to faith in offering children and young people opportunities for fun, friendship and development of character, interests and skills – but most importantly values.
Dr Sam Richards, Head of Children's and Youth Work for the URC, who presented the honorary titles said: "This has not been an easy place to be over the past four decades – a real missional frontline that makes a difference to children and young people within and beyond the URC. Scouting and the URC owe David a huge debt of thanks.
"I am delighted to be adding to his honours by thanking him for all his service and welcoming him as President of URCGF alongside Gillian."
Gillian, who grew up in the family of Caterham Congregational Church, has been involved with the Fellowship since 1968, when it was the Congregational Scout Fellowship, and has served on the committee in almost every role through its several transformations until the present day. In 1976, she was awarded the Medal of Merit for her involvement with the Cub Scout Jubilee Service that was held at St Paul's Cathedral.
Sam continued: "Gillian has dedicated her time, energy, skills and commitment to guiding and scouting in the URC over fifty years. People like Gillian are hard to find, and this honour recognises how special she is, her level of service and reflects a desire to continue her association with URCGSF."
Published: 23 September 2021