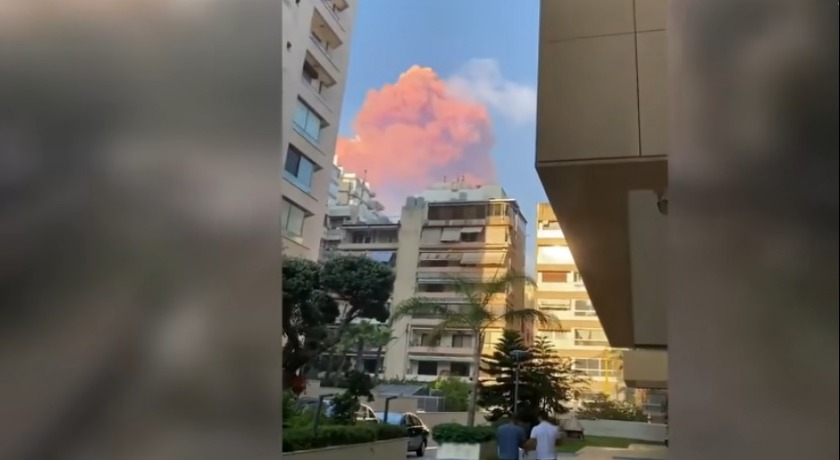 A massive explosion at the port of Beirut on 4 August caused the deaths of more than 150 people, wounded 5,000, and left an undefined number of people reported as missing.
Around 300,000 people were displaced from their homes and, according to specialists, the explosion is among the five strongest blasts in human history.
In the region, the Covid-19 crisis is getting worse. Numbers reached record thresholds in recent weeks, deepening the health and economic crisis hitting the country since 2019.
To help those affected in the region, the United Reformed Church (URC), led by its Global and Intercultural Ministries, is supporting an appeal organised by the Compassion Protestant Society (CPS) – the diaconal arm of our local partner, the National Evangelical Synod of Syria and Lebanon (NESSL).
The CPS aims to support 1,000 Lebanese families by fixing their homes and making them habitable, through a $1000 USD grant provided to each family. These families will be chosen based on an assessment and registration process handled by a professional team recruited by CPS.
Karen Campbell, URC Secretary for Global and Intercultural Ministries, said: "The URC has sent letters of support to our sisters and brothers in Lebanon, particularly in Beirut. I know many of us, as congregations and individuals, are offering prayers for the region. These heartfelt gestures are important and appreciated, but those affected by the humanitarian emergency need more. As Georges Ziadeh, Executive Director of CPS, quotes – 'Let us not love with words and speech, but with action and in truth.' (1 John 3:18) Let us do what we can, and believe that our actions will make a difference. "
It is intended that proceeds from this appeal will be match funded from the URC's World Church and Mission Fund.
If you would like to support the campaign, please make a donation by Friday 25th September 2020 via bank transfer using the following details:
Account Name: United Reformed Church Trust
Sort Code: 40-05-03
Account Number: 01191802
Please use the reference "BEIRUT" so that your donation can be easily identified and routed to the campaign.
Image: Screenshot of a newsreal that shows people near their homes which were destroyed by an explosion at the port of Beirut/The Sun_YouTube
Published; 25 August 2020