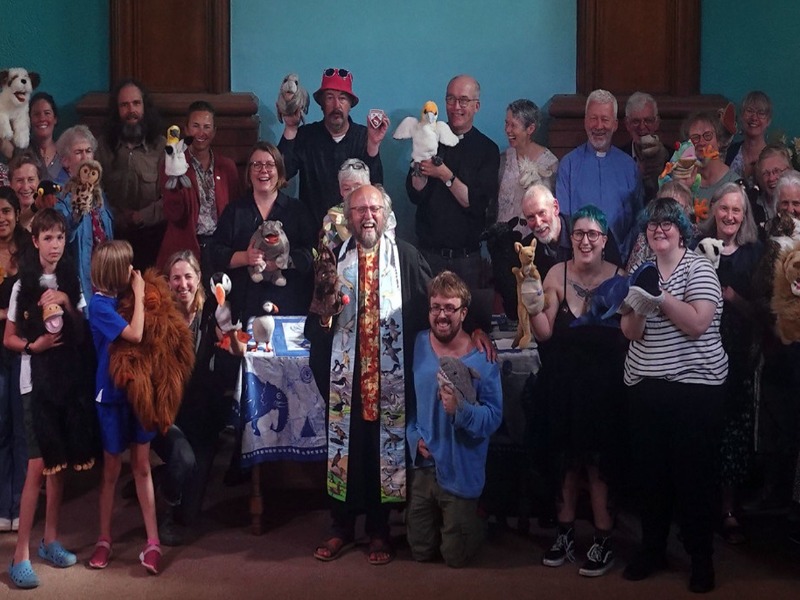 Last Updated on 26 September 2023 by Ann-Marie Nye
The National Synod of Scotland, in agreement with the wider United Reformed Church (URC), reaffirmed its commitment to the ministry and mission of EcoCongregation Scotland, consisting of more than 600 churches, by renewing the Special Category Ministry post of Chaplain, and reappointing the Revd David Coleman to serve a further five years.
This, unusually, is the second renewal of this post, meaning that the URC will have committed to funding this post for 15 years, reflecting the importance which the URC attaches to it.
This will allow the growth of the chaplaincy's experience and contacts with churches and beyond, at a time when the impact of the nature and climate crises are becoming ever more evident, both in the UK and around the world.
The rededication took place in an ecumenical communion service with three EcoCongregations (Augustine United, Greyfriars Church of Scotland, St Columba's By the Castle Scottish Episcopal) representing the three denominations which have most directly supported the chaplaincy.
David commented: "When you're dealing with 'the end of the world', it's a serious matter to build up the church with faith, hope and joy, and especially to love and respect the Earth of which we're made, rather than behave as if it's merely a matter of stewarding or taking care of property – even God's property, which, of course, we ourselves are! We listen to, as well as care for the personalities of the Earth."
David often visits churches with a large selection of puppets, some of which represent endangered species and others whose story is part of Scripture.
"Biodiversity is the environment in which we approach God: to be aware of this deepens faith and unlocks joy and hope, which we urgently need, for the state of the planet is no soft option," David said.
Learn more about EcoCongregation Scotland.