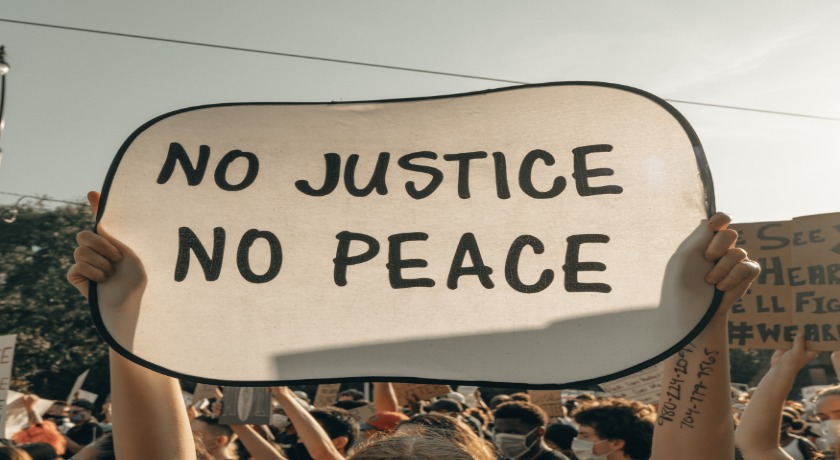 The next session in the United Reformed Church (URC's) Black History Monthly series takes place on 21 June from 7.30-8.30pm via Zoom.
Hosted by the URC's Legacies of Slavery task group, the online conversation will focus on The Case for Reparations, an article written by Ta Nehisi Coates.
Karen Campbell, URC Secretary for Global and Intercultural Ministries, says: "Although the subject is controversial, many people feel that the arguments are very clear. For example, in
the British territories the deal for abolishing slavery saw slave-owners compensated for their 'loss of property'- incurring a government debt which UK taxpayers only finished paying off in 2015, yet at no time were the enslaved people, their descendants, or their homelands, compensated for the impacts of transatlantic slavery on their lives and wellbeing."
Each month throughout the year, a different article, film, book, or poetry by Black writers will be explored so that people can learn about Black History through a variety of lenses.
Monthly sessions take place on the third Monday of each month, from 7.30-8.30pm via Zoom.
For details of the June conversation, please see the URC's Legacies of Slavery webpage, or email: veronica.daniel@urc.org.uk
The Legacies of Slavery task group was set up in 2019 to consider how the URC might respond meaningfully to the ongoing legacies of the transatlantic slave trade highlighted in a Council for World Mission project and report. The task group's work includes three distinct but intersecting areas:
Apology – whether or not the URC should make an apology for the role of our forebears in the transatlantic slave trade, and for our part in its continued life-limiting effects today.
Reparations/Restorative Justice – should the URC make efforts to 'put right' the damage which has been done? If so, what form(s) might such reparations take? The issue here is not just about money, but considers our attitudes, our theology, our ways of relating to the diverse ethnicities present in our Church, societies and world.
White Privilege – examining whether, how and where White Privilege operates in our Church, and considering measures to dismantle it.
The task group produced an initial report in September 2019, Healing: Hope in Action, available via the Legacies of Slavery webpage. It has since been encouraging and enabling conversations through the Black History Monthly.
The group is about to widen the conversation, seeking to consult with members of the URC in every synod to help shape its recommendations to General Assembly 2022. It wants to hear thoughts from every part of our body – most importantly from local congregations.
More information about the wider conversations will be available in autumn 2021, coinciding with the October Synod Meetings. The task group will also welcome contact at any time – whether to share views, request information, or invite its input to local groups and gatherings. Please contact: global.intercultural@urc.org.uk.
Image: Clay Banks/Unsplash
Published: 15 June 2021