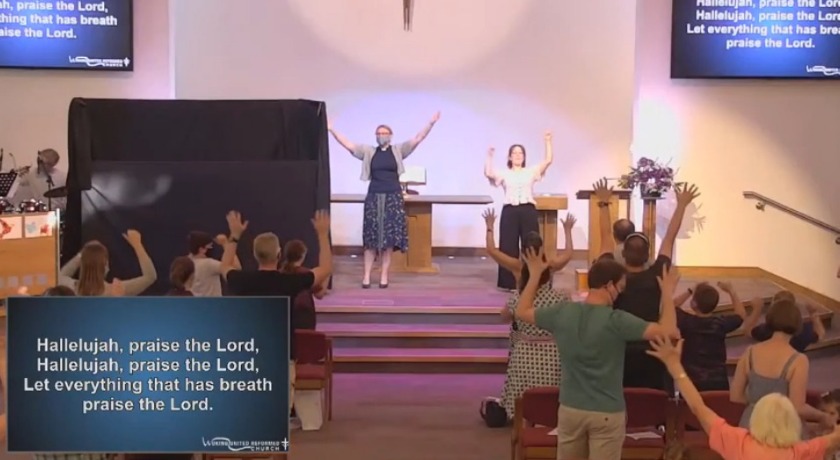 Woking United Reformed Church has found a creative way to 'sing' during worship despite Covid-19 restrictions currently preventing congregations singing.
Since the first lockdown, the church established a 'signing project' with a Makaton expert who taught the congregation a sign a week during each service.
At an all-age service filled with families on 13 June, the lessons paid off when the entire congregation used Makaton to sing with their hands.
The Revd Lucy Brierley, Minister of Woking URC, said: "It was wonderful to see everyone but the one of the thing that made it really special and a positive experience for our members was being able to show what we've been learning during our signing project.
"With the service full of young people and children I had the challenge of ensuring the worship was engaging enough to 'keep' them even though they couldn't leave their seats or sing.
"I was delighted to see them all engaging with the songs through signs, and it was a beautiful sight to see those gathered joining in unison, signing the words along to the music."
Makaton is a unique language programme that uses symbols, signs and speech to enable people to communicate. It is designed to help hearing people with learning or communication difficulties.
It differs from British Sign Language, the first language of the deaf community in the UK, which is a naturally evolving language, with its own grammar, word order and has regional variations.
Wherever Makaton is used in the world, the signs from the sign language of that country are used instead.
More information about Makaton can be found here.
[embedded content]