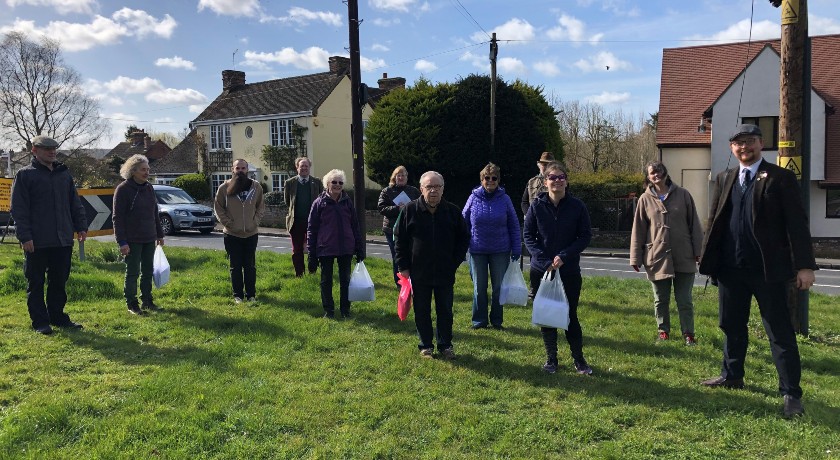 To combat the lockdown blues, members of Chappel United Reformed Church (URC) in Colchester, spent a weekend bringing Easter joy to their community.
The group delivered Easter cards and Palm crosses to 350 households in the villages surrounding the church on 27 March.
The Easter cards contained Bible readings and a greeting from the church and links to Chappel's new Facebook page and website, where live services have been broadcast for the past year.
"We have a small chapel so it would not have been practical or safe to welcome people into church for services during Holy Week (Palm Sunday to Easter Sunday)," said Michael Topple, an Elder of Chappel URC.
"We were keen to bring the Easter message to local residents. As well as delivering the cards, we are joining with two churches in a neighbouring village to lead an online Messy Church on Holy Saturday, and are continuing our Sunday services, one recorded and led by our Minister, and the other live on Zoom, which will be led by myself and a number of visiting preachers."
Chappel URC has also spent the past year modernising its sound and video system, so that when people return to in-person worship, services will still be able to be live-streamed. The church also hopes to provide online organ recitals using its newly refurbished pipe organ, and will be starting a Zoom-based Bible study after Easter.