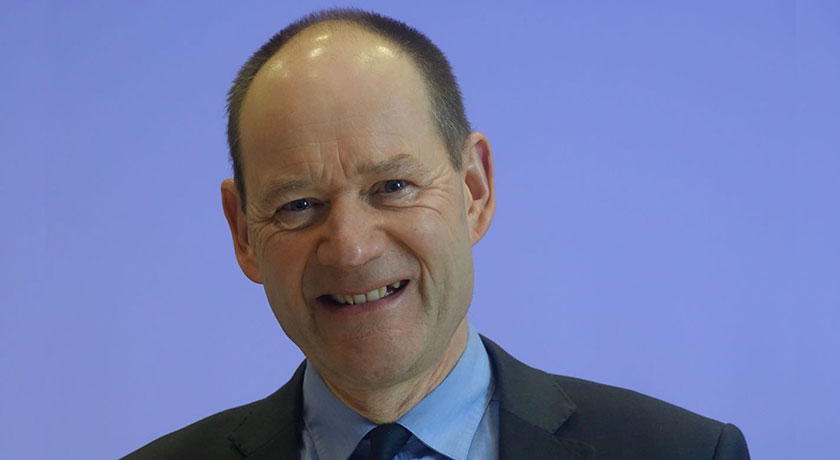 The Revd Dr David Pickering is to step down as Moderator of the United Reformed Church (URC) National Synod of Scotland.
The move comes after David received and accepted a call to serve the Pastorate of Emmanuel URC, West Wickham and Elmers End Free Church, in the URC's Southern Synod.
David's term as Moderator of the URC National Synod of Scotland will end on 19 September.
"I'll take with me many good memories, for so much has been good and fulfilling," David said. "I remain hopeful that our churches will continue their journey of being faithful communities of worship, witnessing and serving in the places that they are set.
"I hope, too, that the Synod may continue to look outwards, engaging with and making a contribution to communities across Scotland, and with the URC across the UK.
"I am also excited about returning to ministry within a local church pastorate, and for both Jan and I, we have the wonderful silver lining of moving much closer to our family."
David began serving the National Synod of Scotland in July 2016. With a keen interest in environmental issues, he was instrumental in presenting a resolution to Mission Council – the executive of General Assembly, the URC's main decision-making body – in May 2019 which called on the Church to fully divest from fossil fuel production companies. Mission Council unanimously approved this proposal.
Speaking highly about David's work, the Revd Dr John Bradbury, General Secretary of the URC, said: "David's ministry has been valued by many during his time in Scotland. He is a respected member of the URC's Moderators' meeting, where he'll be sadly missed, and he's helped the Synod develop its inter-religious relationships building a close relationship with part of Scotland's Muslim community.
"David also developed the URC's partnership with the Church of Scotland through the delivery of safeguarding and, from the outset of his ministry, has supported the development of Synod youth and shared his personal interest in sacred sites on Scottish islands by leading them on a six-day pilgrimage to Tiree in 2019. I wish David and his new pastorate blessings for the future and look forward to working with the National Synod of Scotland during a time of transition in the months to come."
In a joint statement, the Officers of the URC National Synod of Scotland, Bill Robson, Lesley Richmond, Bob Christie and Alan McGougan, shared their good wishes saying: "We give David, his wife Jan and their family, all our best wishes in this new stage of his ministry. We thank him for all the work, commitment and devotion that he has given to the National Synod of Scotland over the last four years."
Published: 18 August 2020