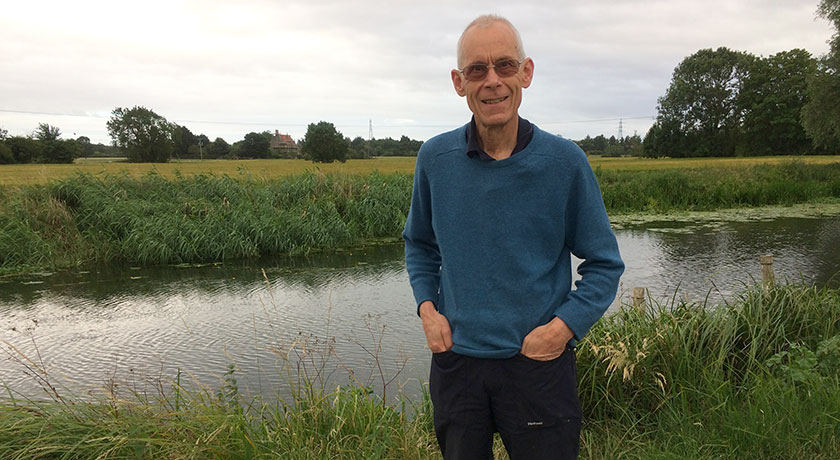 The Revd John Proctor, outgoing General Secretary of the United Reformed Church (URC), is retiring on 14 August having served the Church for 34 years.
Due to the coronavirus pandemic, colleagues and friends will gather digitally for a virtual leaving do. In his own words, John reflects on his time in the role and offers thanks to those he has worked with:
It was refreshing to read the interview in July's Reform with our new General Secretary, John Bradbury. The Church has made a fine choice. John will get a grip on the job very quickly, and he will serve with great creativity and much good sense.
Meanwhile I am retiring. There are many people to thank. The General Secretary has a special vantage point across the life of the URC, and I've often been mightily impressed by the commitment, care, witness and energy in our local congregations. Our people make a difference in God's world. There is much we should rejoice in and persist with, and I salute everyone who is a part of it – tens of thousands of you.
The team at Church House in London is an excellent bunch of people – gifted, committed, hard-working, helpful. I enjoy their company and have learned a lot from working among them.
David Grosch-Miller and Alan Yates have line managed me on behalf of the Church, wisely and attentively, for three years each. Krystyna Pullen, Helen Munt and Tasneem Choudhury have given me important PA support. Our Deputy General Secretaries are really outstanding colleagues – Jane Baird, Francis Brienen and Richard Church. The Assembly Officers with whom I have worked give able and generous service to our Church, all of them voluntarily. My wife Elaine, invisible to most of the URC, is an absolute rock to me.
Being trusted as a minister is an immense and humbling privilege. I've spent forty years working for values I believe in, generally among pleasant, well-motivated and supportive people. My family and I have lived from the Christian giving of others. I don't apologise for that; I've worked hard. But I am certainly grateful.
What about hopes? The good news of Jesus Christ – God taking our flesh, dying for our sins and defeating our death – is a hope to hold onto through thick and thin, and a hope to hold out confidently to the world. May God bless you, and may this hope hold you firm.
Published 12 August 2020