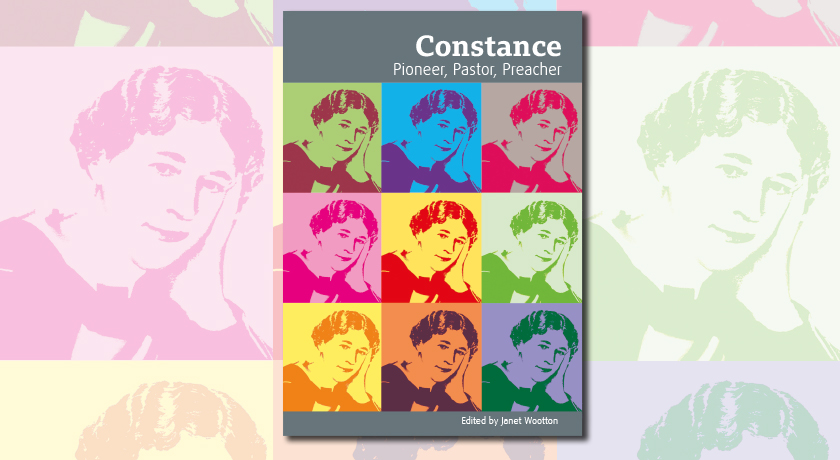 Constance – Pioneer, Pastor, Preacher – edited by the Revd Dr Janet Wootton – is a celebration of pioneers – of one in particular: the Revd Constance Coltman, but also many wonderful pioneers in our own day, women and men.
The book is published by the United Reformed Church (URC) on behalf of the Council for World Mission, the Congregational Federation and the Ecumenical Forum of European Christian Women.
It is available to buy from the URC Bookshop for £7.99 +p&p. A digital version of the book is available from Issuu.
Constance Coltman was one of the first women to be ordained to Christian ministry in Britain.
Kathy Galloway, writer and activist, the first woman Leader of the Iona Community says: "When a door long barred finally begins to open … the first one to slip through it quietly is easy to overlook. Constance: Pioneer, Pastor, Preacher is to be commended for shining a timely light on the life and ministry of Constance Coltman."
The Revd Clare Downing, Moderator of the General Assembly of the United Reformed Church, 2020-2022, says: "In exploring the life of Constance Coltman, and the pioneering ministry of women in a whole variety of contexts, this book reminds us of the real diversity of the witnesses who surround us."
Lydia Neshangwe, Moderator of the Council for World Mission 2020-24, the first woman to serve in this role, adds: "The legacy of her courage is a perpetual challenge to the many churches who are yet to embrace the ordination of women."
Yvonne Campbell, General Secretary of the Congregational Federation, the first woman to serve in this role, offers encouraging words. "My prayer is that as you read this book, you too will be influenced, challenged and inspired by the stories of faith and courage to live out your calling and be true to yourself."
Published: 25 March 2021