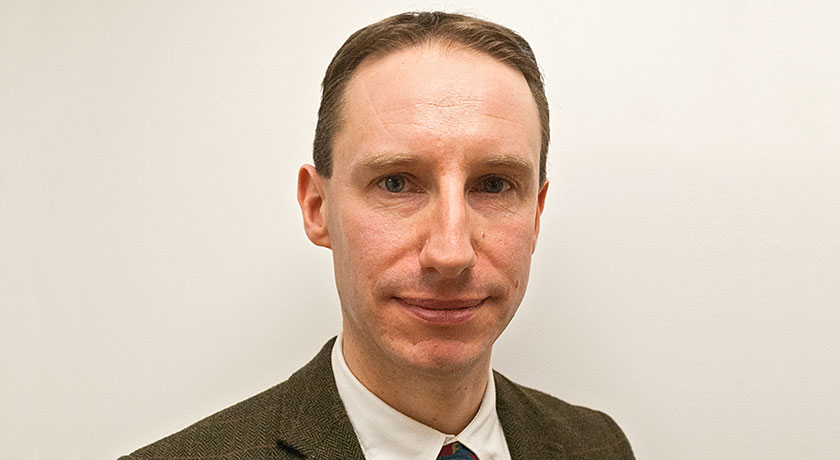 Simeon Mitchell, the URC's Secretary for Church and Society, is to become Team Leader of the ecumenical Joint Public Issues Team (JPIT).
JPIT is a ground-breaking ecumenical enterprise, drawing together the Baptist Union of Great Britain, Methodist Church, United Reformed Church and Church of Scotland. The Team supports churches and Christians in working for justice and peace. Recent campaigns cover issues including climate change, household debt, asylum policies and economic renewal.
The vacancy was created by the secondment of the current team leader, Rachel Lampard, to head a two-year project looking at how the Methodist Church responds to its calling to challenge injustice. The project will start after Easter this year.
Simeon is currently Deputy Team Leader of JPIT and will take up the Team Leader role for the two years that Rachel is seconded to the project. He joined the URC staff team 3 years after working in senior roles in international development charities.
Francis Brienen, Deputy General Secretary (Mission) of the URC said: "Simeon will bring vision, skill and experience to the role and no doubt it will lead to even greater involvement of the URC in the Joint Public Issues Team and a greater profile for issues of justice and peace.
"Simeon will remain Secretary for Church and Society for the URC but leading the Joint Public Issues Team and liaising with the four denominations that participate in JPIT will be the main parts of his new role.
"I hope you will join me in congratulating Simeon on his new role and in wishing him every blessing for the next two years."
Simeon Mitchell said: "It is a privilege to have been appointed to this role. It will hopefully create opportunities to strengthen the work we do to witness for justice and peace, both in the URC and ecumenically."
Published: 25 March 2021