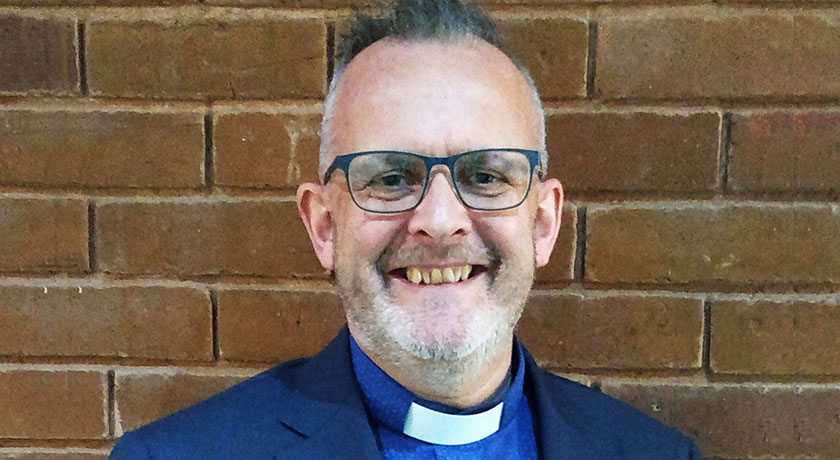 The Revd George Watt, Minister of Reigate Park United Reformed Church (URC), has been nominated as the next Moderator of the Church's Thames North Synod.
George was born and brought up in the Highlands of Scotland, living most of his childhood in the village of Lairg in Sutherland.
He came to faith through the work of Scripture Union and was also nurtured through his local Church of Scotland and its youth fellowship.
George's family moved to the Shetland Islands when he started studying at Stirling University where he gained a degree in history, but also studied economics, statistics and religious studies.
On graduating, the minister moved to the Medway Towns in Kent where he started work as a statistician with Lloyds of London. He went on to become a computer implementation analyst.
George joined the URC in Gillingham and became an Elder at the age of 23. He met and married his wife Linda and then started training for the ministry at Mansfield College.
His first pastorate was at Freemantle and Isaac Watts Memorial Churches in Southampton. In 1998, he moved to St Andrew's, Cheam where he was minister for 12 years. George has been the Minister at Reigate Park Church in Surrey for the past ten years.
George and Linda have three sons: Nathan, married to Emily, who works as a BT consultant; Jacob who is studying medicine at the University of Aberdeen, and Reuben who is studying ethical hacking at Coventry University and is currently the URC Youth Moderator.
He has particularly enjoyed being involved in local schools as a governor and leading collective worship. Recently, he provided moderatorial cover in the URC's Southern Synod and serves as Synod Council Convener.
In his spare time George enjoys cooking, gardening and walking.
Speaking of his nomination, George said: "I am really looking forward to working with and supporting the churches and ministers of the Thames North Synod. I am excited by the diverse nature of the Synod and all the richness that entails. In these challenging times I hope to be able to encourage the Synod in its witness and mission."
George succeeds the role after the Revd Dr Andrew Prasad announced his retirement. Dr Prasad is due to retire in early 2021, having served as Synod Moderator since 2008.
The nomination will now be presented to Mission Council.
The Revd Dr John Bradbury, URC General Secretary, says: "George brings a wealth of experience of ministry, including having held some of the responsibilities of Moderator previously. He impressed the panel with his vision for the life of the United Reformed Church and his pastoral skills."