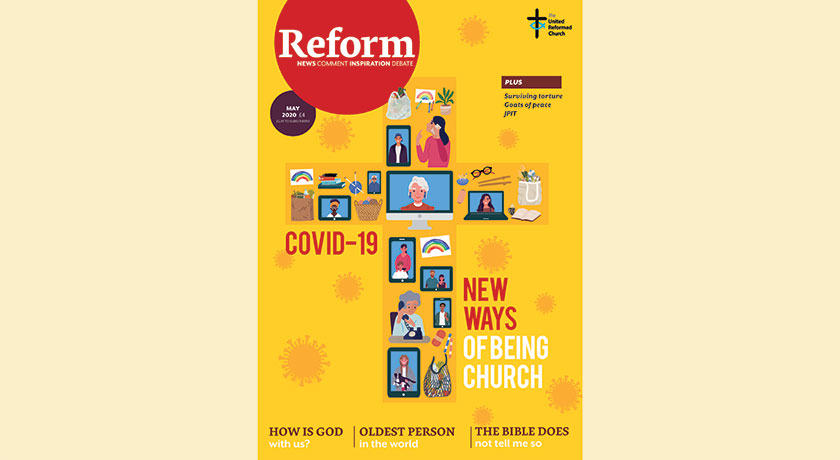 As in the words of a popular British children's programme, why don't you switch off the TV and do something less boring instead during this coronavirus lockdown? Read May's edition of the United Reformed Church's Reform magazine.
This issue, the first produced under the lockdown, is jam-packed with news, comment, inspiration, and debate.
How is God with us during this Covid-19 crisis? What are churches doing to respond? And what can we do when the Bible doesn't answer our questions? Find out the answers to these questions and more in this month's edition.
Don't forget, for as long as people are shut up indoors, Reform is free to read online. Just click here.
But even better than that, buy a subscription to the magazine (from just £18) and Reform will send you three bars of Fairtrade milk chocolate, worth £6.35, in support of Commitment for Life, the United Reformed Church's global justice programme.
Yes. You read that right free chocolate!
Subscribe here, using the offer code FREECHOC.