As part of the Advent season, the United Reformed Church (URC) is gathering stories of hope and joy from around the denomination. Here's a selection for you to enjoy.
West Midlands Synod
Funded by the West Midlands Synod mission fund, Abi Nicol, a Development Worker for Quarry Chapel, Dursley, worked with 24 community groups, schools and churches to create a 3D Advent calendar. Each evening, 24 boxes are lit up for people walking by to enjoy. The first one, a dove of peace, was made by the junior church at Dursley Tabernacle.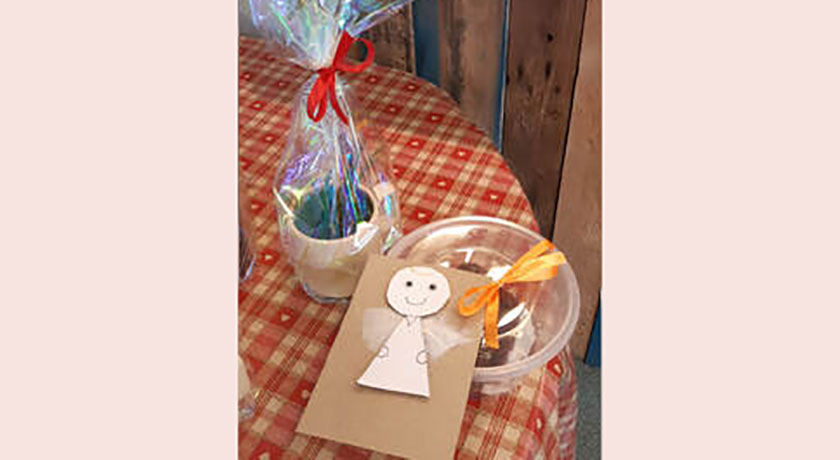 Over at St John's Church, Stone, a group of young people with learning difficulties, who worship and meet at the church are bringing festive cheer to members of their community.
The group are sending packs, the contents of which vary week to week, to members of their congregation who are aged over 70, who may be feeling isolated due to the social distancing currently being practised.
The young people of the URC and Methodist local ecumenical partnership intend to continue sending out the packs while the Covid-19 crisis remains.
Yorkshire Synod
Despite the November lockdown, members of Meersbrook Park URC in Sheffield came together for charity last month.
The Revd Zaidie Orr, a member of the Sheffield Team Ministry liaised with the Christian charity, Link to Hope, and arranged for the church's meeting room to be used as a warehouse facility for the storage of Christmas shoe boxes.
Then, on 14 November, Zaidie, her husband Trevor, student minister Nicola Robinson, Church Secretary Val Bridgens and husband Peter, along with Chris Reed, one of the Elders, spent four hours loading a large lorry with the boxes which were distributed to families in need in Albania, Moldova, Romania, Bulgaria and the Ukraine.
Members of a woodturners group, who usually meet at Westfield URC, Wyke, have not let the restrictions stop them from carving creations.
Unable to meet in person, the group still managed to bring cheer to its community. On hearing that the church was to have a virtual Christmas coffee morning, the group decided to make 25 reindeers for the event from their own homes.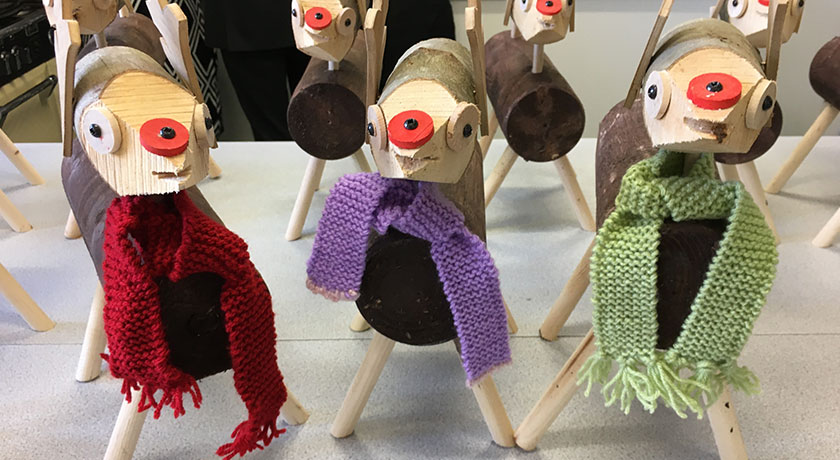 The church's craft and chat group then made cosy scarves for the reindeer. People made donations for the reindeers at the event with proceeds going towards the church's development fund.
If you have a story that could feature in our Hope and Joy series, contact the Walking the Way: Living the life of Jesus today Team by email here.