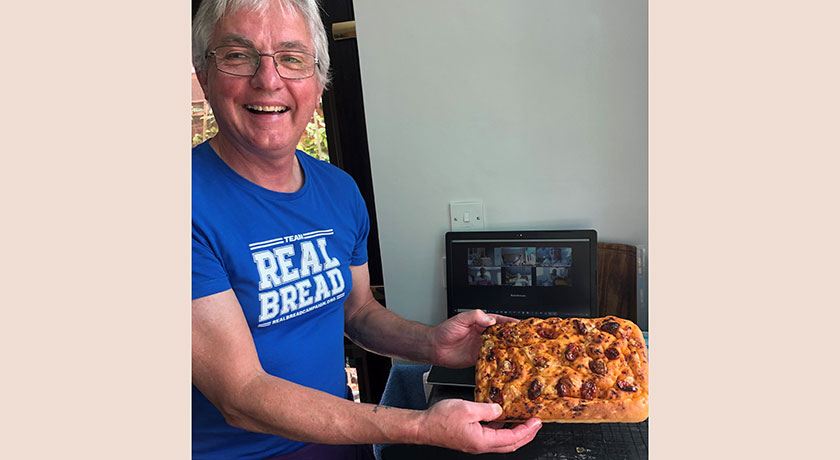 One of Roy Barker's hobbies is baking bread. Over the years, he has baked bread for neighbours, friends, and many from his church family at St James' in Woolton Village, a local ecumenical partnership between the United Reformed and Methodist churches.
For both happy and sad reasons, or just as a little friendly floury hug, Roy says the reaction he has received from people on receiving a gift of bread has always been lovely and sometimes very moving.
In his own words, he speaks about his love of baking and the holy habit of 'sharing bread':
Real bread is made with just four ingredients: flour, water, a little sea salt and a small amount of yeast. These are mixed and then left to slowly ferment as nature intended. Once risen, the dough is gently stretched and folded, shaped and baked in the oven, filling the house with a wonderful aroma as it bakes, and the natural sugars in the flour caramelise the crust.
Earlier this year, I was asked to talk about my love of baking bread as part of a church service on the Holy Habits theme of 'Sharing Resources'. I baked a selection of breads and took them along with my little jar of sourdough, called 'leaven' in the Bible. The bread disappeared quickly after the service; everyone had tried it and several members said they would love to have a go at making it.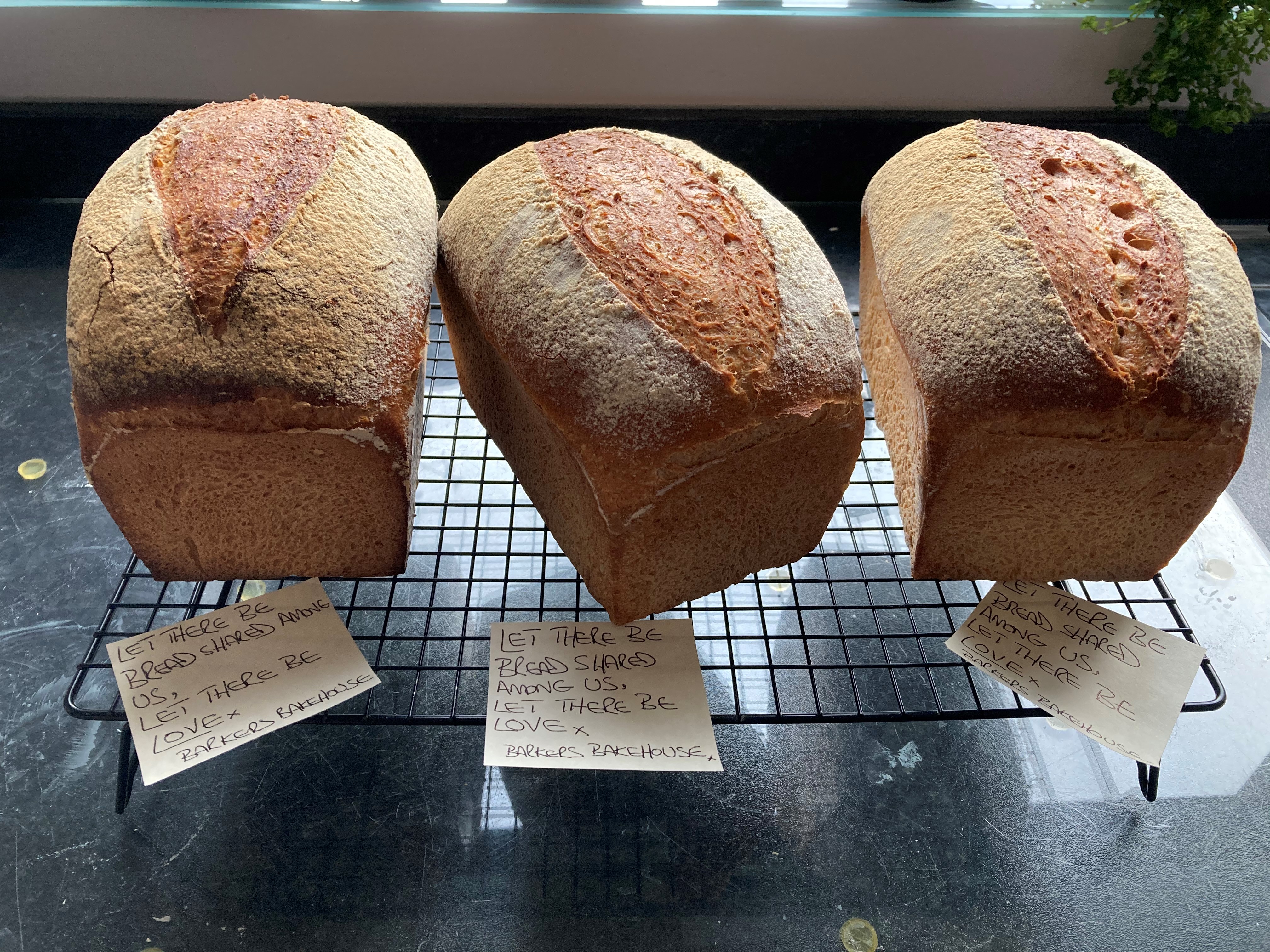 But then the Covid-19 pandemic began, followed by the first lockdown during which flour and yeast became scarce, meeting up to bake was impossible. But, then came Zoom.
A few weeks into lockdown, flour and yeast were sourced and shared with great excitement and several of us met on Zoom. Over a morning, we mixed and kneaded, folded and shaped, with coffee breaks in between for proving. All were delighted with their bakes, so much so that a few weeks later we made focaccia with home-roasted tomatoes.
During the second lockdown, although our church was unable to worship together, I decided to bring some cheer to the church family by baking bread for them: loaves large and small, bread rolls, baguettes and part-cooked pizza bases so that our younger members could make their own pizzas.
A phone call, a chat and then the unusual question: "Would you like some home-baked bread?" The response has been lovely. When I deliver, socially distanced, I am greeted with much excitement and their plans for eating it.
The main topic of conversation on the doorstep is the sadness of not being able to go to church and missing the fellowship and connection that is being a part of a church family.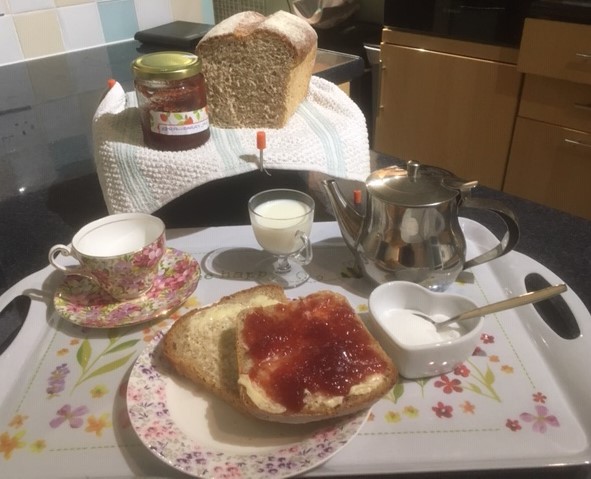 With permission, I have gathered photos of smiling faces of people holding on tightly to still warm bread, a heartily topped pizza or a huge butty about to be eaten, all of these I will share on our weekly notices so we can see each other and feel a little closer.
Each delivery is accompanied by a little note based on one of St James' favourite worship songs 'Let there be bread shared among us, let there be love'; there is always a generous sprinkling of love in home-baked bread.
Happy baking!
Inspired by Roy's story? Send the Walking the Way: Living the life of Jesus Today team pictures of you baking bread. We would love to share your efforts on social media. Email us here.