'But in humility value others above yourselves, not looking to your own interests but each of you to the interests of the others.' (Philippians 2:3b-4)
As we reach the end of our second week of lockdown, many of us will have started to get used to our new routines, adjusting to working or studying from home and learning new ways of remaining connected to our loved ones from a distance.
As I read the news and scroll through social media, it fills me with a lot of joy to see how we're already starting to adapt to this new call of being together whilst being alone. How we're finding new ways of maintaining our communities and doing the things that we love. And how churchgoers are being drawn even deeper into the realisation that church isn't just a building, but a people.
However, as we stay in our houses, it is easy for our horizons to narrow. There is a temptation for us to distance ourselves from some of the wider issues faced by those around the world. Yet, more than ever, it is important that we lift our eyes beyond our own immediate situations, making sure that as we retreat to our homes, our prayer life doesn't retreat inwardly too.
This is why at JPIT we want to invite you to join us in praying for a different justice issue every day. Each day we will be pointing you towards different issues, local, national and global, that we want to invite you to pray for.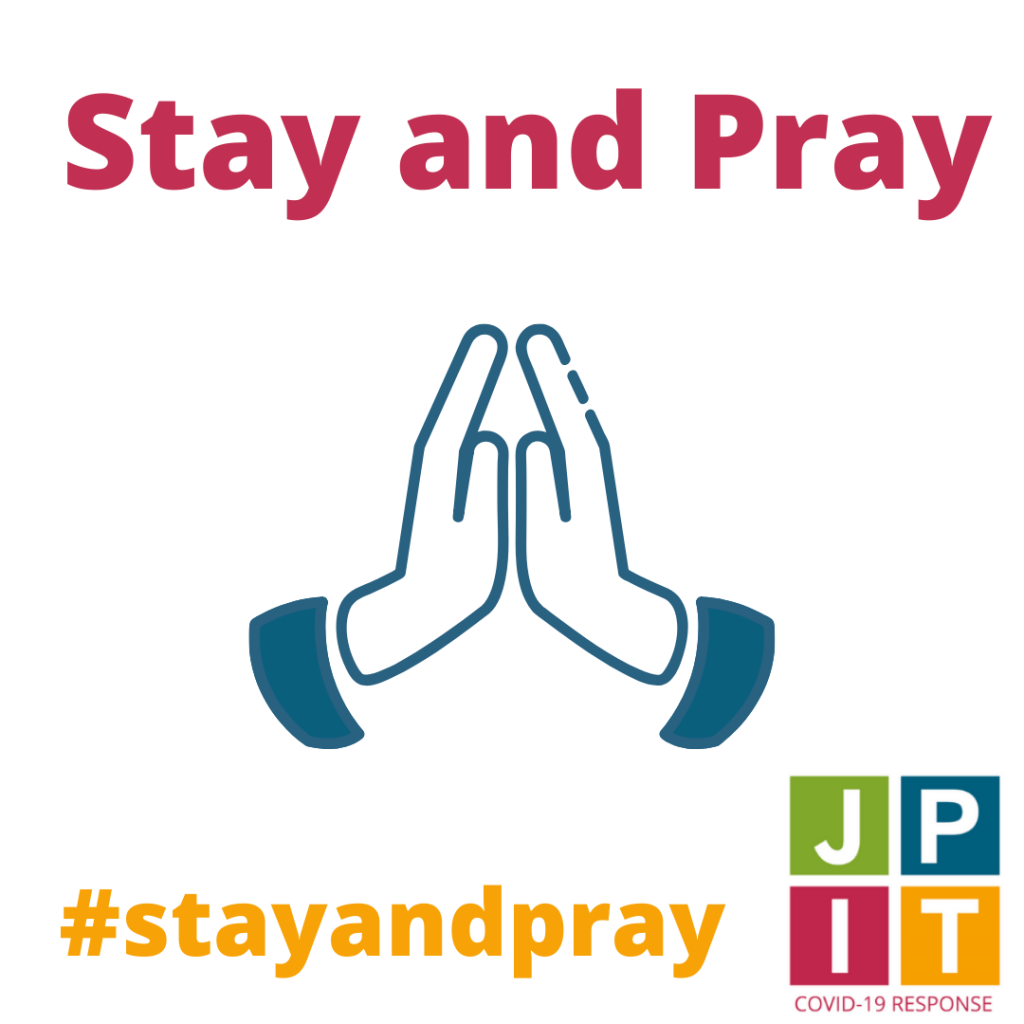 We would love you to invite you to find a way to build these prayers into your daily activities. Maybe you want to pray for 20-30 seconds every time you wash your hands? Maybe you could pray every time you are waiting your kettle to boil? Or maybe even every time you find yourselves scrolling through the news or social media? We want to encourage you to find a rhythm of prayer that works for you.
We will share these prompts on our social media, using #stayandpray. You can also sign up to receive them daily via email here.
As we stay at home to protect ourselves and others, we're learning how we can continue to be united in prayer and hope for the world. Each day, let us join together in prayer for those around the world affected by injustice.