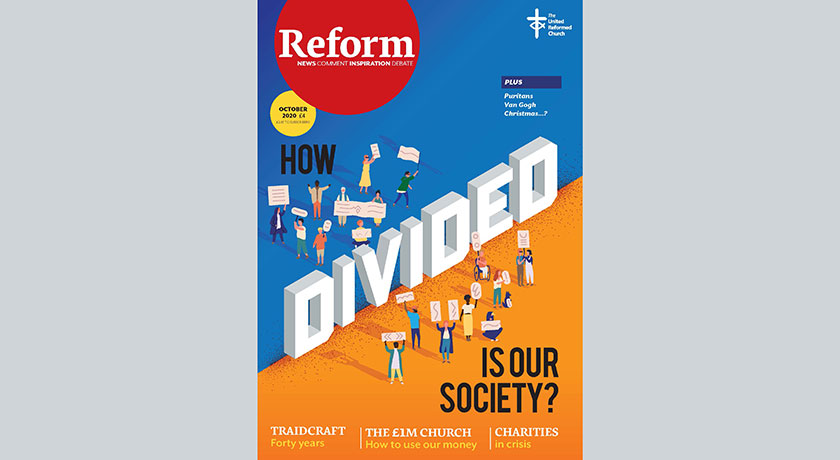 The main question in Reform magazine this month is: How divided is our society, and what can we do about it?
The October edition provides four answers from different commentators, including MSP Murdo Fraser, who gives us insight into why, for Scotland, this is an acute issue. Find out why he advocates people taking a leaf out of Nelson Mandela's book.
Also: how the pandemic has affected the charity sector; Christmas planning in the Covid-era; how four church leaders are coping six months after lockdown; and Joe Osman, who worked for Traidcraft for 40 years since it was founded is interviewed.
Get Reform digitally, on paper, or both, from £5.99.
Published 1 October 2020