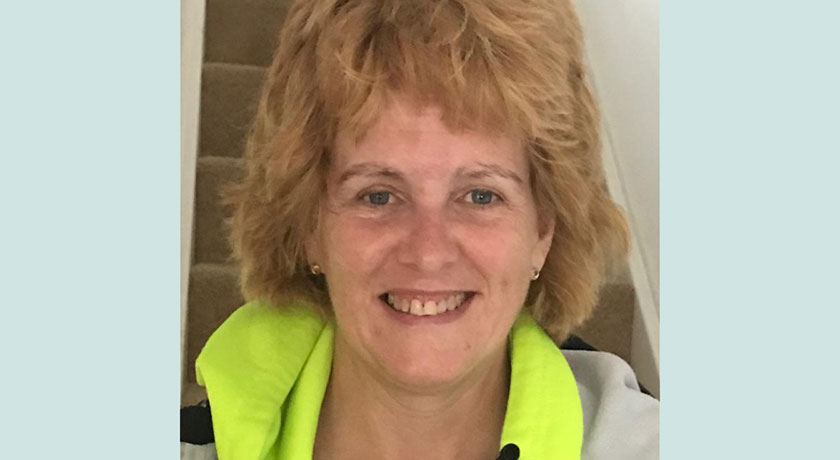 Two United Reformed Church ministers, along with three other Kingston members of clergy, aim to clock up 1.5 million steps between them this month to help some of the world's poorest communities across the world protect themselves from Covid-19.
For Christian Aid Week (10-16 May), each year churches across Kingston come together to help transform the lives of the world's most vulnerable people – but lockdown means that the usual community events such as house-to-house collections, market stalls and a flag day couldn't happen this year.
Instead, the Revd Lesley Charlton, Minister of Kingston-upon-Thames URC, and the Revd Suk In Lee, Special Category Minister for the URC's Southern Synod, along with ministers from the Church of England and the Methodist Church in Great Britain will each pledge to complete 300,000 steps in May in return for sponsorship.
Kingston Christian Aid Group chair Ray Charlton said: "Last year the churches raised a staggering £15,000.
"A year on and the world looks quite different, but the need to help our global neighbours is as urgent as ever.
"Imagine the predicament of trying to cope with coronavirus without proper sanitation, failing water supplies, and poor health services? Three billion people – 40% of the world's population – do not have access to soap and water in the home, making protecting your family's health very difficult, especially in crowded conditions.
"We are calling the challenge 'Walk for a Whole World', because we want wholeness for people, the chance to thrive and not merely survive, wherever they are in the world. Let's stand together with our neighbours, both near and far. We would love to reach £10,000."
Christian Aid is currently responding to the crisis in 17 countries across the globe, working alongside the most vulnerable people of all faiths and none. In Myanmar local partners have distributed soap to more than 30,000 people and distributed 2,000 surgical masks.
Peggy Amoako, Christian Aid's Church Engagement Officer for South London said: "In times of crisis the poorest, most vulnerable and marginalised are at the greatest risk. The health care systems in the countries we work in can barely cope with their everyday caseloads let alone a pandemic – Sierra Leone for example does not have a single ICU bed.
"Here in our country, we are seeing fantastic examples of coronavirus bringing people together.
"Please support Kingston's ministers if you can so we can help more desperately vulnerable people protect themselves."
If you would like to donate, please do so here.
Find out other ideas about how to celebrate Christian Aid Week digitally here.
Images: The Revd Lesley Charlton (top) and the Revd Suk In Lee (bottom).
Published: 13 May 2020