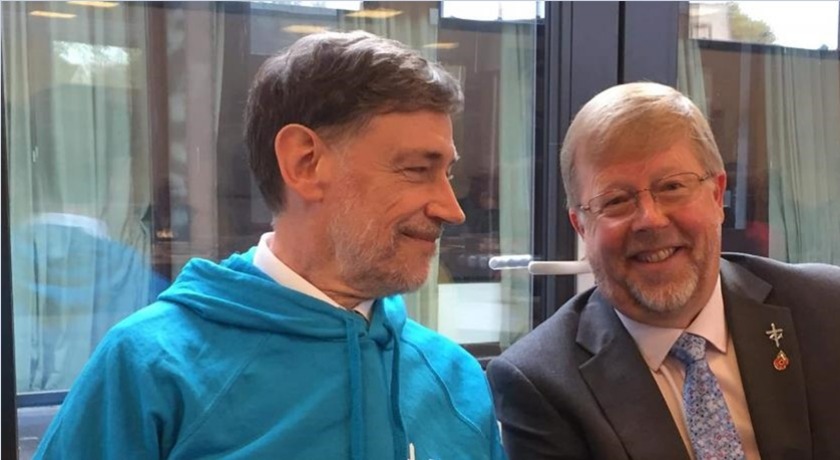 A virtual Pentecost Communion service, between the United Reformed Church (URC) and the Evangelische Kirche der Pfalz (Protestant churches of the Palatinate region of Germany), will be held on 30 May.
The service, taking place via Zoom, will be led by both the Revd Philip Brooks, URC Secretary for Ecumenical and Interfaith Relations, and Pfarrer Martin Henninger, Minister of the Lutherkirche in Frankenthal, who is also the Convener of the Friends of the URC of the Evangelische Kirche der Pfalz.
The service will be conducted in English and German and takes place at 5pm (BST, 6pm in Germany).
The Revd Philip Brooks said: "Thanks to the long-standing partnership between the two churches, this service offers a unique opportunity to share in fellowship between the UK and Germany in the face of a global crisis. Celebrating Pentecost together in this way feels particularly apt. We hope that members from German and UK churches, regardless of whether they have a twinning arrangement or not, will log on for the service."
Choir members and musicians from the Lutherkirche in Frankenthal, will be recording two well-known hymns especially for the service, and the Revd John Proctor, General Secretary of the URC will offer a Pentecost message, as will his counterpart Manfred Sutter from the Evangelische Kirche der Pfalz.
As this is a digital service, please have a small glass of wine (or juice) and a piece of bread ready if you would like to receive communion. However, this is not compulsory. You can simply observe if you feel more comfortable doing that.
People are also invited to socialise after the service using the Zoom breakout room facility.
Take part in the service here, and use these log-in details when prompted: meeting ID: 949 1669 8036, password: 941242.
Picture: Pfarrer Martin Henninger, left, and the Revd Philip Brooks, right.
Published: 19 May 2020