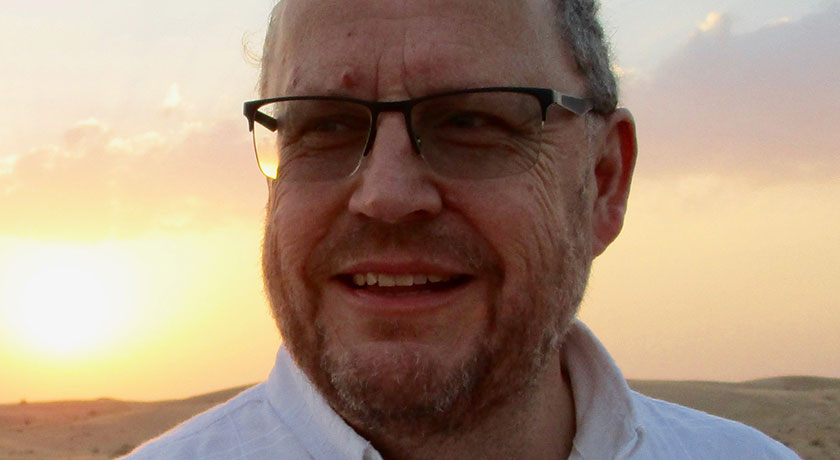 A new interim, Assistant General Secretary has been appointed to serve the United Reformed Church (URC) for seven months.
The Revd Adrian Bulley, Synod Clerk for the URC National Synod of Wales and Convenor of the URC Business Committee, is being seconded from 1 January-31 July 2021. He will take on some of the duties carried out under the office of the Deputy General Secretary (Discipleship) on a part-time basis.
The Revd Dr John Bradbury, General Secretary of the URC, has been undertaking these duties, as well as those under his own office. The interim post will cover the period of recruiting a new Deputy General Secretary (Discipleship) after the Revd Richard Church retired earlier this year.
Dr Bradbury explains: "The Church faces many challenges at the minute, but with those challenges come great opportunities. Adrian's secondment from the National Synod of Wales, to which we are deeply indebted, will help the Church take advantage of those opportunities while dealing with many of its challenges.
"Adrian's breadth of experience in the URC – as Minister, Moderator and Synod Clerk – will be put to extensive use and I very much look forward working with him."
Adrian, who will be concentrating on safeguarding as well as other areas of the department, added: "While it was a surprise to be asked to undertake this role, I'm happy that colleagues in the Synod of Wales have been able to reconfigure my workload in order to release me, and I'm looking forward to new challenges and opportunities as I support the General Secretary over the coming months."
Explaining the National Synod of Wales' desire to help the wider Church, its Moderator, the Revd Simon Walkling, said: "We have benefitted from Adrian's experience, skills and commitment in Wales and we benefit from significant support from the wider URC, so we are pleased to continue sharing resources to make this secondment possible."