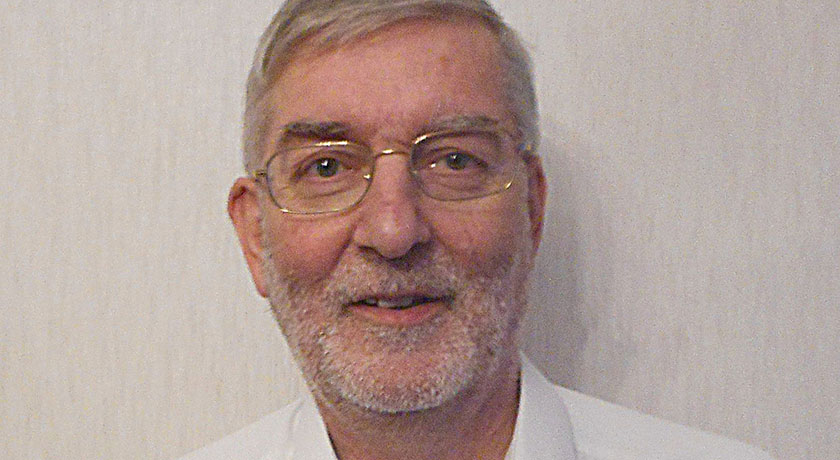 Congratulations to Alan King, an Elder at Barnet United Reformed Church, who was awarded a British Empire Medal for services to young people in the London Borough of Barnet in the new year honours list.
After joining the Boys' Brigade at the age of eight, and then become a leader at 18, Alan became Captain of 1st Barnet Boys' Brigade and Girls' Association in 1977. He has served in this voluntary position for 44 years.
Alan says the award was unexpected.
"It came as a complete surprise and I am so pleased," Alan explained. "I don't know who nominated me, but I would like to say thank you very much. It is a real honour to get the award and humbling that someone would want to nominate me."
When asked what held his interest in the brigade for so long, Alan said that it was the variety of positive activities, and helping young people to develop their knowledge of, and love for Jesus, together with their skills and talents.
"There's so much variety," he explained. "Young people can meet new friends from different schools, and we do lots of sports and arts and crafts. We run a band and a choir, we put on stage shows, and we go camping. It's all good fun. Although it has been difficult running sessions during this pandemic, we have been able to send activities to our young people through our website for them to do at home.
The Boys' Brigade and Girls' Association is a national Christian organisation which exists to support churches in their work with children and young people. Suggested activities, programme planning, training and support for leaders is all available to churches which buy into the organisation.
"First Barnet is usually the biggest company in London. Every February, we move young people up a grade. But due to the lockdowns, we've not been able to get new members into our youngest group. Hopefully, once things are back to normal, we can rectify that.
Due to the third national lockdown in England, Alan, who also teaches music at a school in Edgware, is unsure when he will be able to collect his medal in person but looks forward to doing so.
In the meantime, people who took part in 1st Barnet Boys' Brigade's choir may enjoy spotting themselves singing 'The Lord's Prayer' in this 1991 clip from BBC's Songs of Praise.
[embedded content]