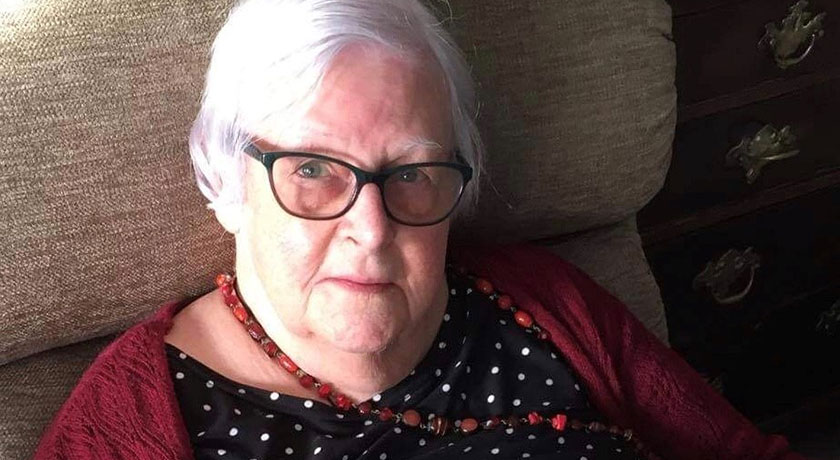 Ruth Clarke, a trailblazer for all sorts of issues, especially the representation of women and young people in the Church and for the ecumenical movement, died on 11 January aged 85.
A former Moderator of the General Assembly United Reformed Church (URC), Ruth was heavily involved with the creation of the Windermere Centre and served as its Assistant Director.
It was during her time there that one of her daughters, Hannah, died in a motorcycle accident. This led to the creation of the Hannah Fund, which supported people wanting to visit the centre and the Hannah Wing, a suite for disabled people on the ground floor of the centre.
"As a young person growing up in Cumbria, Ruth was a significant figure in my journey into the faith," said the Revd Dr John Bradbury, General Secretary of the URC.
"She was both wonderful and formidable; totally engaged and engaging. She brought a formidable intellect and set of abilities to all her service in the church. She had remarkable energy, and conviction and an engaged faith that was infectious to a young impressionable person.
"Ruth was a role model for me, modelling what service to the church meant. I remember her with deep affection and gratitude for the gifts and graces she brought to the church, and the time she was willing to spend sharing those gifts and graces with me as a young man."
The Revd Lis Mullen, Ruth's Minister at Carver Uniting Church in Windermere along with the Revd Martyn Coe, spoke fondly of Ruth:
"Initially, Ruth seemed a formidable woman – a headmistress – but she was also very caring, supportive, a good preacher and endlessly interested in theological discussion. She belonged to the Progressive Christian Network and, I believe, was responsible for starting a discussion group in Kendal. Her love of debate and good theological input continued as she grew older, more vulnerable and in a lot of pain.
"She never lost her interest in and love for the national URC. Ruth was greatly loved in Carver and we will miss her."
Ruth's cremation service will be led by Lis and will take place at Beetham Crematorium on 5 February at 11am. The service may be streamed.
Ruth went to Oxford High School and studied English literature at Westfield College, University of London, and education at Cambridge University. She began her career as an English teacher before becoming a head teacher of a multiracial secondary school in inner London.
A member of the URC since its inception, Ruth served as Moderator of the URC General Assembly from 1992-1993 and was the second woman to hold the position and the third lay person in that office.
Within the denomination, Ruth wore a variety of hats as a member of the Faith and Life Committee, Convenor of the Youth Committee, a member of the board choosing candidates for ministry, a member of the committee deciding the status of ministers and accepting oversea ministers, and Chair of the first group to produce a report on sexuality.
Passionate about working with others, Ruth once said: "I work quite a lot with ecumenical bodies – this is how the church makes some sense to me."
As such, Ruth was active in the Free Church Women's Council and the FCFC Executive in the 1990s, served as President of the Women's Council from March 2000, and was energetic in promoting the Ecumenical Federation of European Christian Women.
She also served as Co-Chair of Church Together in Britain and Ireland (CTBI's) church leaders meeting, President of Churches Together in Cumbria, represented the URC on an ecumenical group which produced the report 'Unemployment and the Future of Work' and chaired the final year, represented CTBI at the Church of Scotland's General Assembly, and was Membership Secretary and Treasurer for England in the ecumenical Forum of European Women for 30 years.
Ruth, whose husband Raymond died in 2010, is survived by her daughter Charlotte, son-in-law Andrew, and grandchildren Charlie and Mollie.
She will be missed and remembered fondly by all who knew and loved her.