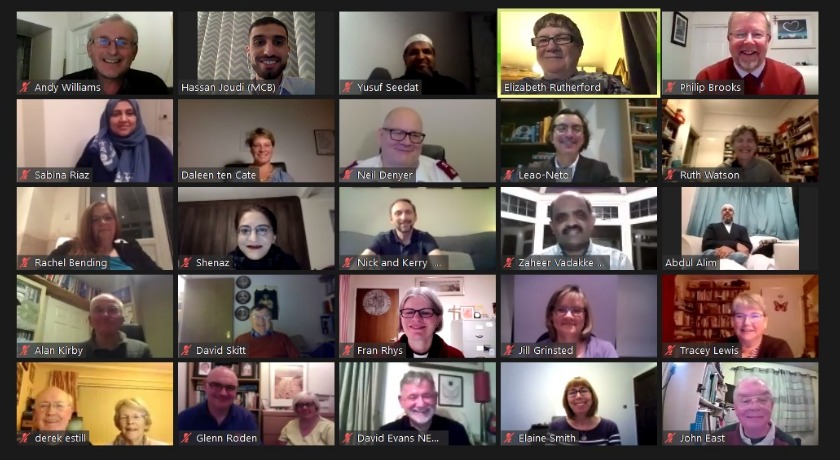 The United Reformed Church (URC) has coordinated a series of special events and created resources to help mark Inter Faith Week, taking place from 8-15 November.
On 9 November, an online celebration will take place to review a pilot event which took place in October where conversations between mosques and churches were held.
The pilot underlines the aims of Inter Faith Week: encouraging friendships between people of different faiths and in so doing, bringing greater understanding.
The Revd Philip Brooks, URC Secretary for Ecumenical and Interfaith Relations, says: "This is an exciting new initiative between the URC, Baptist, Methodist and Salvation Army worship centres working in conjunction with the Muslim Council of Britain and the Christian Muslim Forum. We hope that it will become a template for future conversations and partnerships, recognising the need to build community in these difficult times."
Synods will also be able to utilise a new resource in Christian Jewish dialogue about Palestine and Israel. This resource can be accessed here.
Finally, URC Youth is holding Trialogue – a regular live YouTube broadcast aimed at 16 to 25-year-olds, when a topical theme is explored alongside a Bible passage – on 12 November.
This session will focus on a three-way discussion between Muslim, Christian and Jewish young people.
Speaking about the event, Reuben Watt, URC Youth Moderator, said: "Following on from URC Youth Assembly which launched this year's theme of Common Ground and in response to this special week, we look forward to having a conversation with fellow young people from the Jewish and Muslim communities during our interfaith episode of Trialogue."
Published: 2 November 2020