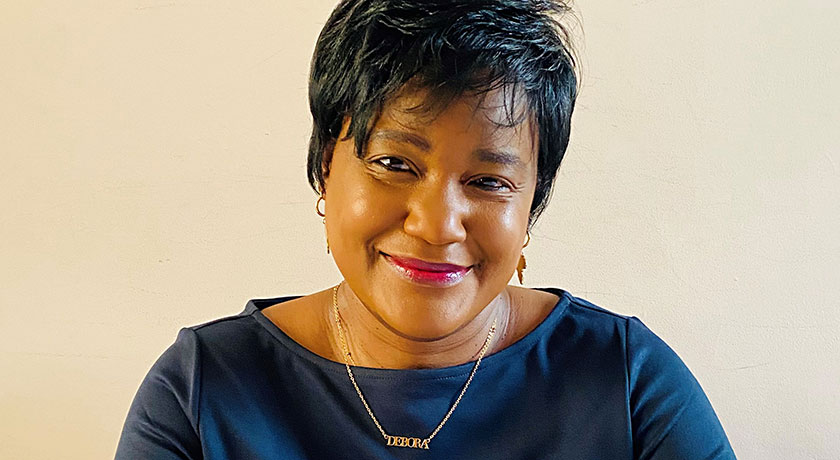 A human rights lawyer who began attending the United Reformed Church as a refugee has been named rector of Edinburgh University.
Debora Kayembe fled the Democratic Republic of the Congo in 2005 after a criminal investigation into war crimes led her to being persecuted as a lawyer.
When she first moved to the UK, she became a member of Trinity United Church in Darwen Lancashire, but since 2011 has lived in Scotland.
Ms Kayembe, who becomes the third woman and first person of colour to take the prestigious job since its creation in 1858, starts the role this month.
Speaking to The National, Debora said: "I am delighted and deeply honoured. I am fully aware of the importance of my role at such a critical time.
"We are facing so many challenges, from the Covid-19 pandemic to the battles for racial justice and the reckoning from the past in the wake of the killing of George Floyd and the birth of the Black Lives Matter movement.
"Respect for the values of humanity and kindness lies at the heart of all my work and I look forward to working with staff, students, and the whole university community to ensure that everyone is valued."
Ms Kayembe believes her faith has prepared her for the role.
"As a Christian, I believe everything I have gone through was for the purpose to prepare me for this very moment. God has placed employment and voluntary opportunities along my path so that I can do my work efficiently."
The lawyer is also a member of the office of the prosecutor at the International Criminal Court and the International Criminal Court Bar Association.
In 2019, Ms Kayembe's achievements and contributions were honoured when she became the first African to have her portrait erected on the wall of the Royal Society of Edinburgh.
She recently launched the Freedom Walk campaign, a civil rights movement promoting social reforms, racial justice and community harmony.
Professor Peter Mathieson, Principal of the University of Edinburgh, said he was delighted Debora was joining the university.
Image: Debora Kayembe
Published: 1 March 2021