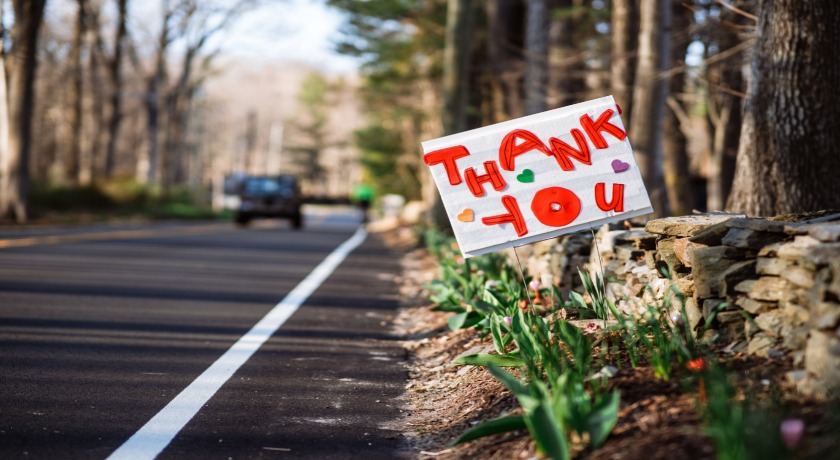 Delighted by the response of members of the United Reformed Church (URC) to its "Give Thanks for Your Vaccine" appeal, Commitment for Life provides an update on how the money is being spent.
Since the appeal launched in February, more than £30,000 has been raised through generous donations and distributed to Christian Aid which has been on the ground helping poor and vulnerable communities across the world.
Much of the focus has been on six projects: five in India and one in Africa.
The Revd Dr Kevin Snyman who heads the campaign for the URC says: "We're so grateful for the response of URC members. They've just kept giving and giving and giving with no signs of slowing down."
Some of the projects that Christian Aid have partnered with, in India and Africa, are using the funds to provide emergency relief and hygiene kits to 20 villages; cash voucher to families to allow flexibility and freedom of choice as per the needs of the family; oxygen concentrators to primary health care centres; nutrition kits to 400 children; safety kits to helpline workers; and cash support to 270 households for covid treatment, groceries and other essentials.
The appeal started when Salisbury URC member Meg Abel suggested that people might wish to show their gratitude for their own Covid-19 vaccinations by helping to raise funds to supply vaccines to countries struggling to afford them.
In Africa, less than 2% of a population of 1 billion has been vaccinated. India became a major Covid-19 hotspot from April to June. As of 15 July, the country has seen 412,000 deaths and 31m cases in total.
Meg's idea was taken up by Peter Pay, who is also a member of Salisbury URC and who serves as one of the Moderators of the URC General Assembly. Peter then made enquiries with Commitment for Life, the URC's global justice programme which contacted Christian Aid to form the partnership.
In April, Nick Georgiadis, Christian Aid Director for Fundraising and Supporter Engagement, expressed his thanks to URC members in this video.
Peter said: "I am delighted to see how much has been raised and still is, through the generosity of URC members. We recognise the importance of the equitable distribution of vaccines and health measures."
Meg added: "It's wonderful to see so many people want to help others by expressing their gratitude for their Covid vaccine in this way."
If you would like to, donations can still be made here.
Published: 30 July 2021
Image: Nicholas Bartos/Unsplash