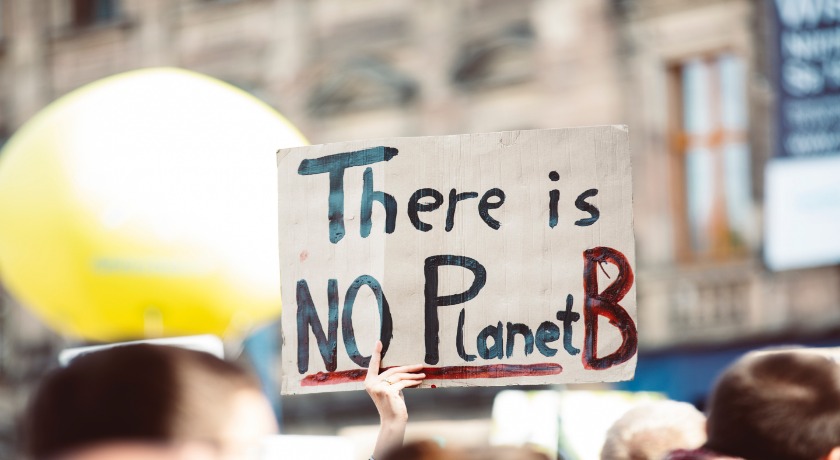 United Reformed Church (URC) Youth are celebrating that the wider denomination has officially recognised the climate emergency.
URC Youth presented a resolution, which subsequently passed, at Mission Council, the executive body of General Assembly, held digitally on 10 July.
Not only did the resolution ask Mission Council to officially recognise the climate emergency, it also asked that local churches across the denomination be challenged to "make conscious changes to their practices in order to reflect this."
Reuben Watt, Moderator of the URC Youth Assembly, said: "As the future of the church, URC Youth believe that we should all acknowledge the reality of the current global situation and take action to reduce the impact our denomination's activities has on the environmental health of our planet."
The resolution follows a similar one passed at URC Youth Assembly held in January. Since then, members of URC Youth Executive have all been appointed "green apostles" – ambassadors for the environment. Time is also dedicated to discussing the environmental impact of the activities of URC Youth at URC Youth Executive meetings.
Sustainability is also prioritised when URC Youth Executive plan future events. For example, URC Youth has led initiatives such as an entirely meat-free meal at Youth Assembly, wild-flower seed packets as a takeaway from the event and reducing paper copies of communications wherever possible.
Mr Watt continued: "As a suggestion, small things that churches can do to reduce their environmental impact could be installing recycling bins around buildings, reducing the amount of meat served at church events, avoiding the use of single-use plastics where possible, and working towards their A Rocha Eco Church award."
At its spring meeting of Mission Council in May 2019, the URC voted unanimously to divest from fossil fuels.
Brighthelm URC in Brighton became the first URC to divest from fossil fuel companies in 2014, and in 2015, the URC National Synod of Scotland became the first URC Synod to divest.
Along with joining Brighthelm and the National Synod of Scotland, Westminster College, Northern College, Lavington URC and Redland URC have now joined the URC's National Synod of Wales, Yorkshire, Wessex, West Midlands, and South Western Synods, Beulah URC in Cardiff, Bush Hill Park URC in Enfield, Tavistock URC in Devon, The Vines Church in Rochester, Vine URC in Ilford, and Trinity Church in Ringwood, in divesting.
Image: No plan B credit Markus Spiske Unsplash
Published: 16 July 2020