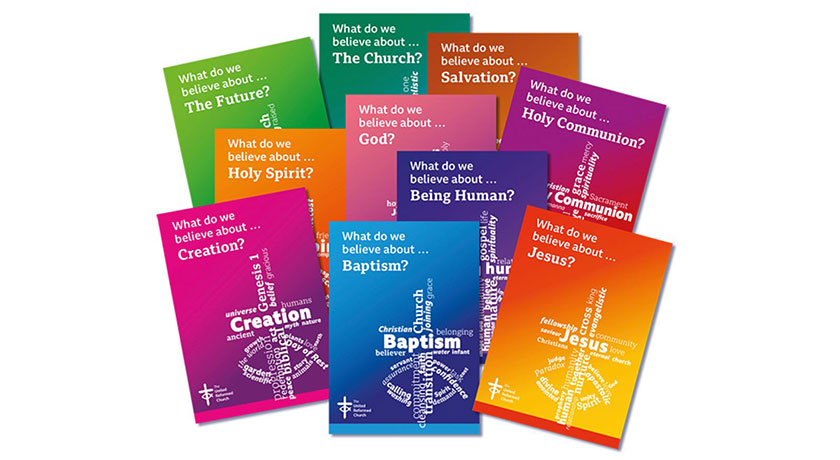 The Revd Dr Robert Pope, Convenor of the United Reformed Church (URC's) Faith & Order Committee, is Editor of a new series which explain what the denomination believes.
The series covers subjects including God, Jesus, the Holy Spirit, Baptism, Creation, Being Human, Holy Communion, Salvation, the Church and the Future.
Dr Pope explains more here:
'Walking the way: living the life of Jesus today' is how the URC currently expresses the Christian gospel's call to discipleship. The invitation to 'follow' Jesus has always been at the heart of the gospel, but it has also contained within it a challenge to seek to understand.
Questions Christians have asked throughout the centuries include who is this Jesus? Why should we follow him? What difference might it make to me, to my family, to my community, to the world?
Christian teaching (doctrine) emerged as a way of trying to understand Jesus, what he said and did as well as what happened to him.
Early in Christian history the claim was made that his death is somehow ours, his resurrection is somehow ours, that the kingdom he proclaimed has come and is yet to come, and that once and for all we are reconciled to God and can be reconciled to each other. There has been controversy, of course, and a wide range of understanding exists. But there are some teachings on which Christians have been broadly agreed.
This series of pamphlets looks at ten teachings of the Christian Church. They stay true to biblical claims, learn from historical debates and also benefit from the insights of the Reformed tradition.
Alongside this, they honour the various commitments the URC has made about how we should speak about God and each other, as well as about how best to show our love and respect for one another. They are not intended to be comprehensive: whole libraries of books have been written about each one! Instead, they offer summaries which might open up conversation, which could enable further avenues for exploration, and which point us forward in discipleship as faith seeks understanding.
Prompted to do so by a member of the URC, the Faith & Order Committee worked as a team over several years to produce these documents and they are offered in all humility as a resource to the Church. It is our hope that they may be useful to Church members and to enquirers.
Download the leaflets for free here.