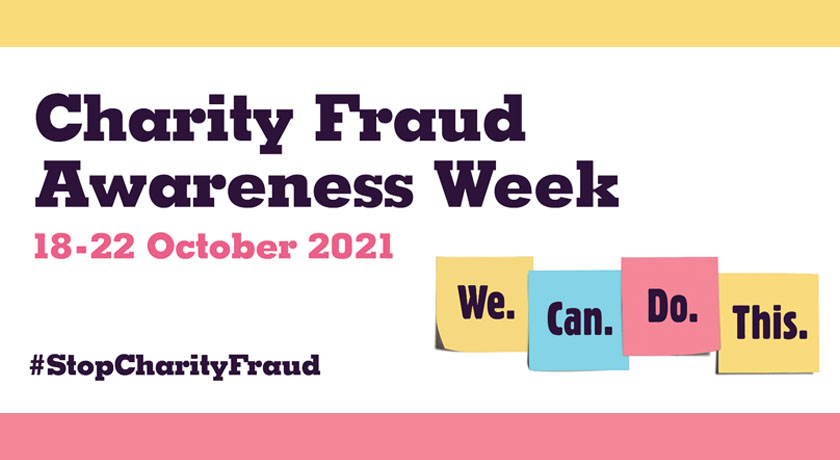 The United Reformed Church is helping to promote Charity Fraud Awareness Week, an award-winning campaign run by a partnership of charities, regulators, law enforcers, representative and umbrella bodies, and other not-for-profit stakeholders from across the world.
The purpose of the week is to raise awareness about fraud and cybercrime and to create a safe space for charities and their supporters and members to talk about fraud and to share good practice.
Why is it important?
All charities, NGOs and not-for-profits are at risk of fraud and cybercrime and should take practical actions to protect themselves from harm. Money lost to fraud and cybercrime cannot be spent on charitable causes which can damage valuable assets, vital services, and reputations. Being fraud aware and resilient helps to maintain public trust and confidence.
According to HM Government and UK Finance, fraud is an increasingly common crime. One in thirteen people fall victim each year, with the internet believed to play a role in more than half.
Cybercrime is on the rise, exacerbated by the pandemic.
The average organisation loses 5% of revenue to fraud each year. About 40% goes unreported to law enforcement.
According to the Charity Commission and Fraud Advisory Panel, over two-thirds of charities think that fraud is a major risk to them, but less than 9% have fraud awareness training in place.
There are lots of great ways to get involved in the week. Several events and resources can be obtained from www.preventcharityfraud.org.uk.
Don't wait for fraud to happen – do something about it.
15 October 2021