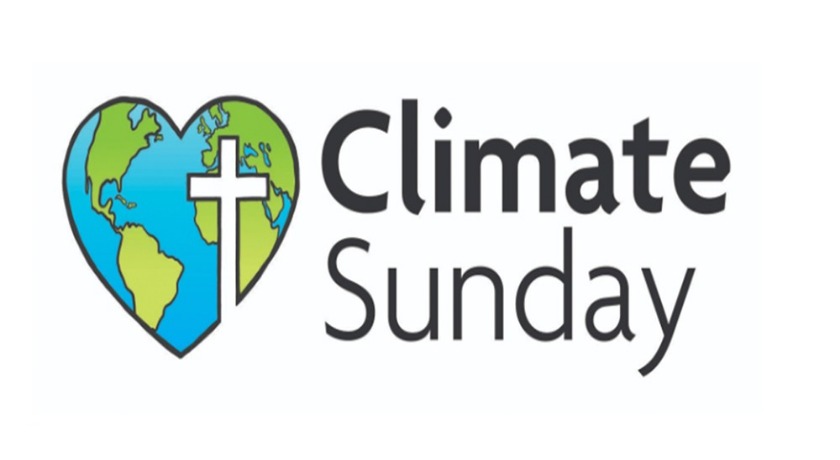 Hannah Brown, Campaigns and Church Engagement Officer, for the Joint Public Issues Team introduces Climate Sunday.
2021 is an important year for climate action. The UK is hosting the United Nations climate change summit – COP26 – in November. We're in the early years of a crucial decade for reducing global carbon emissions. Communities around the globe are continuing to bear the full force of climate change now, with loss and damage beyond repair felt by millions.
But 2021 is also an important year for so many other things. We are still in the throes of the pandemic. We hope that, at some point in the coming months, we might be able to fix our eyes more firmly on recovery. Many churches and communities are dealing with loss: financial, practical and, felt most deeply, of loved ones.
So why should climate action stay on the agenda? In the lead up to COP26, a number of initiatives are beginning to spring up. Climate Sunday is the UK's biggest ecumenical initiative ahead of COP26, and the URC are key partners. The central invitation of Climate Sunday is for local churches to hold a Climate Sunday service at some point between now and September 2021, as a starting point for action and advocacy ahead of the COP. But in the midst of all the challenges and changes of the year ahead, why should Climate Sunday still be something that URC churches care about?
It starts with prayer
As Christians, discernment of our mission must always begin with prayer and worship. As we seek to build God's kingdom in the world around us, we must listen and explore together where we are being called to be part of transformation. Our action on the climate is no different. Climate Sunday is inviting churches to hold a Climate Sunday service and create a space to explore the theological and scientific basis for acting on climate change. In doing so, we begin not with ourselves and our desires, but with God. Perhaps now, in the midst of great change, the call to create this space could be a gift for our churches as we seek to move forward.
It takes the first (or the next) step
Many local United Reformed churches have already begun their journey with climate action. Whether you are already an Eco-Church, or reflect regularly on ecological and climate issues in your worship in other ways, this might not be new. Climate Sunday is however an opportunity to take stock, discern the next step on this journey, and make a long-term commitment to giving it priority.
Climate Sunday is also a brilliant invitation to take your first step as a church in relation to environmental action. It's not asking you to do it all in one go, but to look at what you might be able to do, and where you can find support with your plans.
It joins with others
Ahead of COP26, civil society action will take place on many levels. The Church has a distinctive voice to add to the call for climate justice. Climate Sunday is an invitation not to do this in isolation, but to join with other churches to embolden our call for change. Taking part in Climate Sunday means being kept up to date with how campaigning and advocacy on the climate crisis is developing throughout the year. It offers the opportunity to join with others in calls such as The Time Is Now Declaration, to build momentum which draws on the contribution everyone has to bring.
Climate Sunday isn't only encouraging this kind of collaboration in our advocacy, but in our resourcing too. Through Climate Sunday, you're invited to share in the resources, ideas and experiences of thousands of other churches from different traditions, taking this journey too. It's a reminder that we don't do this alone, but in community.
It is hopeful
Climate Sunday gives us a chance to fix our eyes on a horizon beyond Covid. It is a declaration that as Christians, we believe in transformation beyond this time and this moment. That we are committed to being part of God's greater plan for renewal and restoration. This is a hopeful part of our mission as churches, to embed ourselves into the promises God makes for transformation and embrace the role we have to play. This is life-giving, life-affirming mission. It has tangible effects on how our life – and the life of all creation – is shaped today, tomorrow and for future generations. It is good news.
Climate Sunday is inviting churches to hold a climate focussed service before 5 September 2021. To get involved, head to Climate Sunday, explore the resources, and register your climate service.