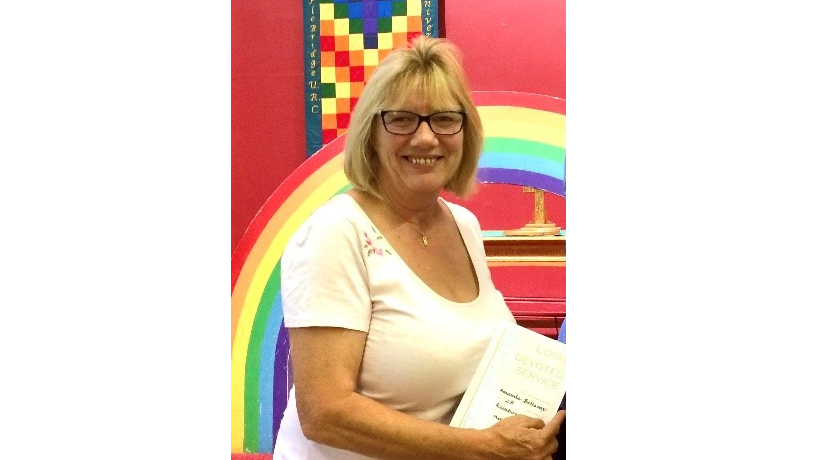 Although the Covid-19 lockdown stopped worship services from physically happening, the Church showed itself to be alive, well and strong. Here's a selection of good news in and around the United Reformed Church (URC).
Birthday girl gives up special day to help others
After caring for her dad who had Alzheimer's disease, Marple Bridge URC member Amanda Bellamy (main picture), trained and set up day groups in the church's community to offer support to people living with the disease and their families.
Amanda started providing a Sunday dinner to elderly members of the church and community soon after lockdown and generously gave up her 60th birthday celebration on 7 June so that she could continue to provide this service with her husband Phil. Puddings were made by her neighbour and meals delivered by Amanda and helpers.
Those who received meals and wanted to, donated to Christian Aid (more than £800 so far). "This was Christianity in action," said Christine Lomax, Marple Bridge Elder.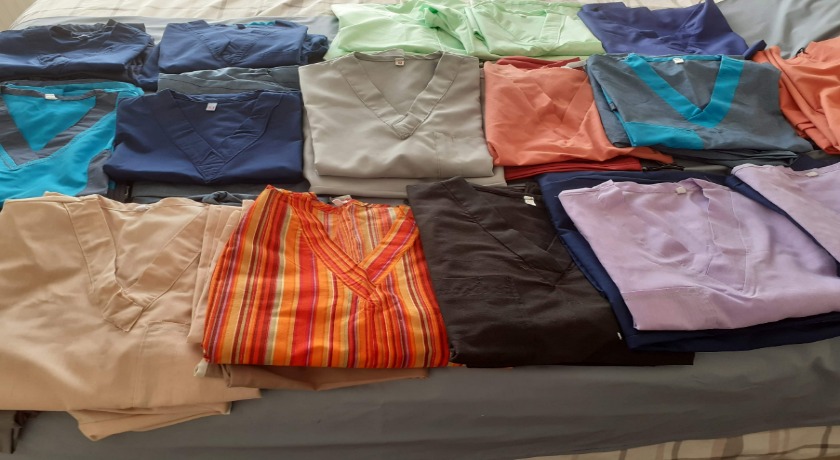 From sheets to scrubs
What can you do with gently used sheets? In the URC's Mersey Synod, Ann Aspinwall and Karen Crosby gathered sheets and linen, donated by fellow members of St. Stephen's URC, in Wavertree, and made more than 100 scrubs for hospital and care home workers. The scrubs were distributed to the Royal Liverpool, Alder Hey, Mossley Hill hospitals, and care homes in the area. Toiletries were also gathered and provided to Broadgreen and Mossley Hill hospitals.
"Massive" thank you issued to Burnley church
Ghausia Burnley, the first purpose built mosque in Burnley, has issued a "massive" thank you to Burnley and Nelson URC on Twitter for a generous donation to its foodbank.

tw-align-center

A massive thankyou to Burnley & Nelson United Reformed Church members for the generous donation to the Ghausia Mosque Foodbank.@TogetherBurnley @B_B_Burnley @afrasiab_anwar @Sajda_Majeed @LancsMosque @LancsFaiths @LancsResilience @BPRCVS @BurnleyFC_Com @ pic.twitter.com/yq3V3JLafY

— Ghausia Burnley (@GhausiaBurnley) June 19, 2020
The Revd Elizabeth Jewitt, the church's Minister, said: "Our congregation is mainly elderly, aged 70 and over. During the lockdown, we've not been able to do much, but we've continued to support the foodbank prayerfully and through donations.
"Poverty is a massive issue in Burnley, but we've been continuing as best we can under the circumstances." Members had donated £100 directly to the mosque, and the church works ecumenically with Churches Working Together in Burnley and Building Bridges.
Do you have a good news story that you would like to share? Contact the URC communications team by email at ann-marie.abbasah@urc.org.uk