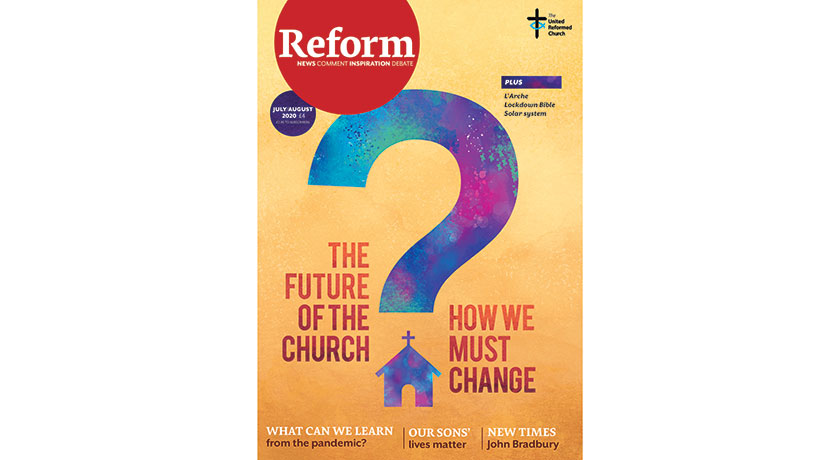 How must Church change? The July/August edition of Reform addresses this head on, as well as calls for racial justice after the brutal murder of George Floyd.
"I've watched such moments more times than is good for my soul," says Reform's US correspondent Traci Blackmon. "As the mother of two black sons and a black daughter, I cannot turn away."
Also, in this double issue: Reform's Editor, Stephen Hopkins, interviews the incoming United Reformed Church General Secretary, the Revd Dr John Bradbury; how to give and invest money more ethically; and "What has the pandemic taught us?" in the One question, four answers feature.
Reform's digital archive is currently free to read online (click here). If you can, buy Reform digitally, on paper, or both, from £5.99. For your trouble, you'll be sent three bars of Fairtrade chocolate (while stocks last).
Published: 1 July 2020