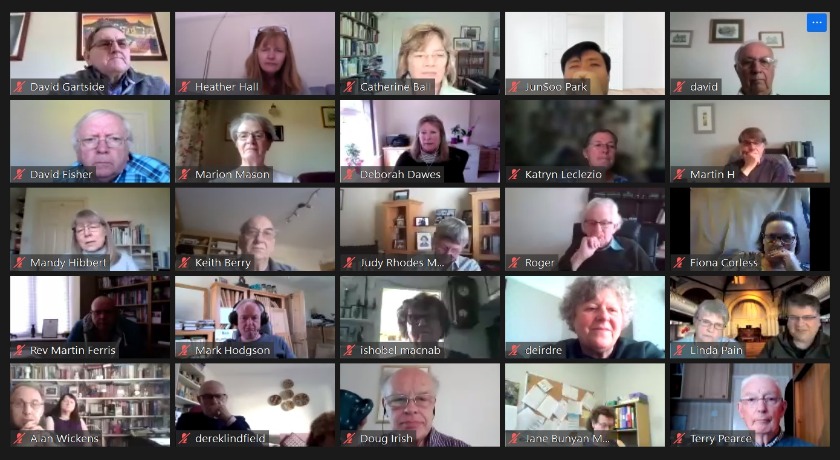 More than 270 people attended the United Reformed Church Buildings Forum's first online conference on 19 April.
Guest speakers included Andy Turner from the HeartEdge movement and the Revd Dr John Bradbury, General Secretary of the URC.
In his address, John spoke about how it's not the building that makes a Church, but its people:
"I often think of there being four dimensions to the life of the church. It's worship, it's witness, it's service and it's evangelism," he said. "Our buildings can be the most fantastic resource in enabling all of that. But more than that, buildings also shape the communities that live within them. It was Winston Churchill who famously said 'we shape our buildings, and thereafter they shape us'."
John also queried what opportunities might be raised if the number of URC buildings reduced from 1200 to 600, suggesting that perhaps it would draw the focus away from property and money and onto mission and discipleship to become a church for the 21st Century.
Andy Turner shared about the four C's that HeartEdge focus on: commercial, culture, compassion and congregation, and how the interplay between two or more of these enrich a church and cross fertilise one another.
In groups, attendees discussed questions such as: how to turn a risk into an asset and how do you balance money and mission?
Speaking about the event's, Steve Summers, a co-organiser of the event, said: "There's clearly an appetite and enthusiasm to discern how best to use our church buildings and assets in order to build partnerships for the common good; the challenge is whether we're prepared to be generous with and resource these churches, particularly in more disadvantaged neighbourhoods and communities."
At the request of a number of participants, this conference will be the first in a series of events.
For more information, visit the URC Buildings Forum's website.