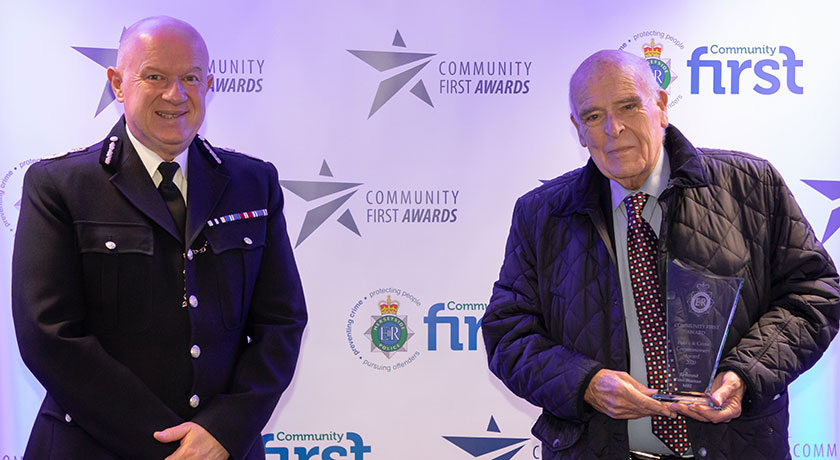 Retired United Reformed Church (URC) Minister the Revd Peter Beaman MBE has been awarded a Police and Crime Commissioner's award for his service as a volunteer for Merseyside's Independent Custody Visiting (ICV) scheme.
The annual Merseyside Police 'Community First Awards' recognise police officers, staff, volunteers and community partners for their dedication, bravery and professionalism.
Peter has chaired the ICV scheme since its inception in 1984, organising volunteers to visit police custody suites in Merseyside and ensuring that detainees are treated lawfully and with care and dignity by the police while in custody.
A minister of Oakvale URC for 33 years and now attending Parkgate and Neston, Peter received the Police and Crime Commisioner's award at a Covid-secure ceremony at Merseyside Police Headquarters earlier this month..
Peter has pioneered many changes which have improved custody procedures, including the availability of water in all custody suites and replacing wool blankets with safety blankets to prevent detainees from self harming.
He said, 'I am humbled to have been given this award but it is obviously in recognition of what has been done by a team of people who visit detainees.'
Peter has previously been honoured in the Queen's birthday honours list in 2008, with an MBE for voluntary service to the Merseyside community.
Published: 27 April 2021
Image: Merseyside Police