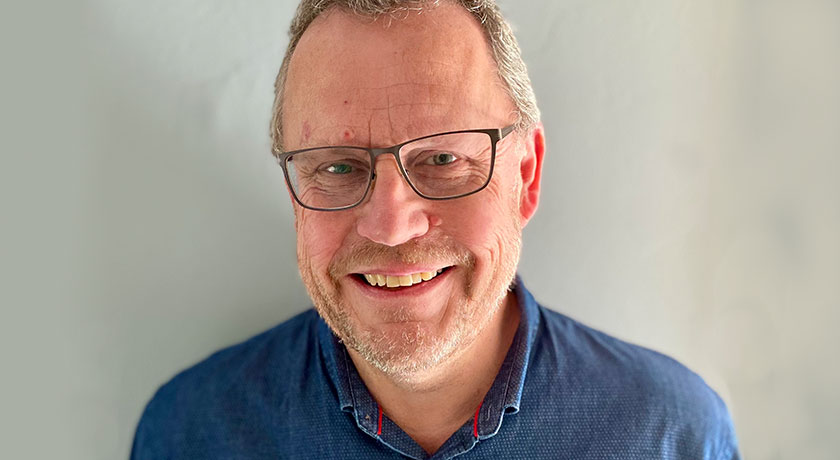 The Revd Adrian Bulley, currently Synod Clerk for the United Reformed Church (URC) National Synod of Wales and Convenor of the URC Business Committee, has been appointed the new Deputy General Secretary (Discipleship).
In January, Adrian had been seconded to the role of Assistant General Secretary, for a period of seven months, to assist the Revd Dr John Bradbury, URC General Secretary, who had been covering the deputy role following the retirement of the Revd Richard Church in July 2020.
As interim Assistant General Secretary, Adrian had concentrated on safeguarding as well as other areas of the department.
Adrian said: "I'm very much looking forward to the challenges and opportunities which this role will bring. Having got to know many of the staff in the Discipleship team over the last few months during my secondment as Assistant General Secretary, I have seen first-hand what dedicated, innovative and all-round wonderful people they are.
"It will be a joy to work alongside them in advocating and supporting cradle to grave discipleship: the formation of the people of God into their full potential for faithfulness and service."
John added: "I'm delighted at Adrian's appointment. Adrian brings the experience of a lifetime of ministry: in pastorate and as a Synod Moderator and Synod Clerk. He brings a deep commitment to the work of the church in fostering discipleship, and finely honed skills in leadership and administration which we have benefitted from greatly in the last few months he has been working with us as Assistant General Secretary.
"Jane Baird, Francis Brienen and I are greatly looking forward to working with Adrian in the years to come, as together, we seek to serve the Congregations and Synods of the Untied Reformed Church as the General Secretariat."
Adrian begins his new role on 1 September.
Published: 23 April 2021.