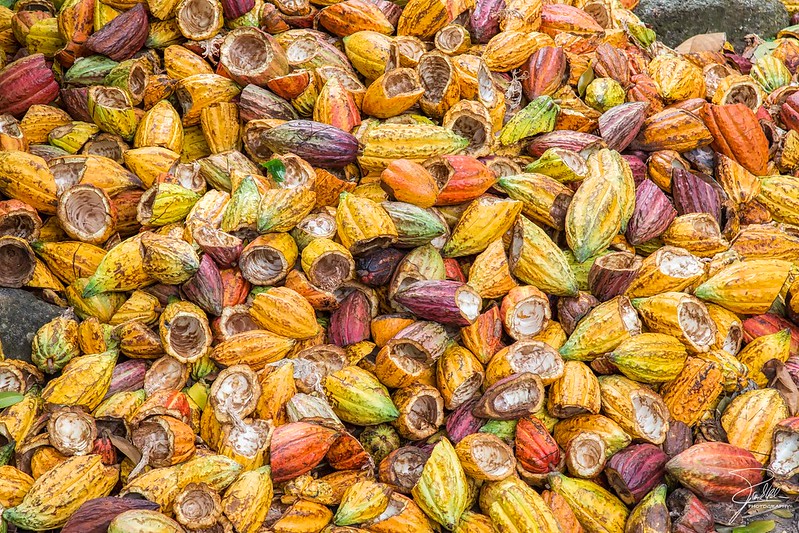 Despite a widely supported and
passionate campaign over the summer, the world's largest food company, Nestlé,
has confirmed its June 2020 decision to drop the Fairtrade Mark from KitKat
chocolate bars.
We would like to extend our thanks to everyone who supported the #KeepKitKatFairtrade campaign, and signed the petition. When it was presented to Nestlé on 1 October, the petition had 284,000 signatures, and had drawn widespread support from community groups, churches and Fairtrade supporters across the country.
Nestlé have chosen to
replace Fairtrade certification with the introduction of cocoa accredited by UTZ
and the Rainforest Alliance (RFA). This will provide farmers and co-operatives
with a smaller premium above the basic wholesale price of cocoa when compared
with the previous agreement, and removes much of the financial autonomy and
security that Fairtrade provided.
Under Fairtrade terms, farmers
had the security of a Fairtrade Minimum Price, which acts as a safety net when
the market crashes, and the Fairtrade premium, an additional amount of money
that is paid directly to the farmers' co-operatives. Co-operatives were able to
democratically decide how this money, currently $240 per tonne of cocoa, was
spent in their communities. This autonomy allowed them to invest in infrastructure
and building projects that were a priority to the community, one of the
distinct benefits of Fairtrade for cocoa farmers. Among other things, in West
Africa this has provided funding for schools and health centres, and training for
women farmers.
Under the new agreement, whilst farmers still receive a premium, it is far lower than that received with Fairtrade. Positively, during the course of the #KeepKitKatFairtrade campaign, Nestlé committed to paying an increased premium above the basic rate guaranteed under RFA. However, while this is welcome news, the increased sum Nestlé have committed to, of $180 per tonne, is still significantly less than the Fairtrade Premium of $240 per tonne [1] that was previously paid.
Nestlé have also announced that they'll invest in initiatives to support farmers and their communities, but have not yet provided any details over where this investment will take place, or how it will be delivered [2]. Compared to the clarity and agency provided by the Fairtrade premium, this is a worrying change for many farmers, and potentially a hollow promise.
While this decision and the new cocoa harvest marks the end of this campaign, work to support the rights of producers in developing countries is far from over. Buying chocolate with the Fairtrade Mark remains the surest way in which consumers can support cocoa growers to earn a just and sustainable living from their work, and ensure health and education for their families and communities. Thankfully there are still many Fairtrade chocolate options out there, which you can find here.
As Christians, we're encouraged to use our money to further God's kingdom and to uplift those in need. As the cocoa harvest comes in, we're presented with a real opportunity to live this out, as this verse from the harvest hymn 'From the Fruits of His Creation' reminds us;
In the just reward of labour,
God's will is done;
in the help we give our neighbour,
God's will is done;
in our world-wide task of caring
for the hungry and despairing,
in the harvests we are sharing,
God's will is done.

(Fred Pratt Green)
---
[1] https://www.fairtrade.org.uk/media-centre/blog/nestles-kitkat-will-stop-being-fairtrade-faq/
[2] https://www.fairtrade.org.uk/media-centre/blog/nestles-kitkat-will-stop-being-fairtrade-faq/
<!–
–>
Source