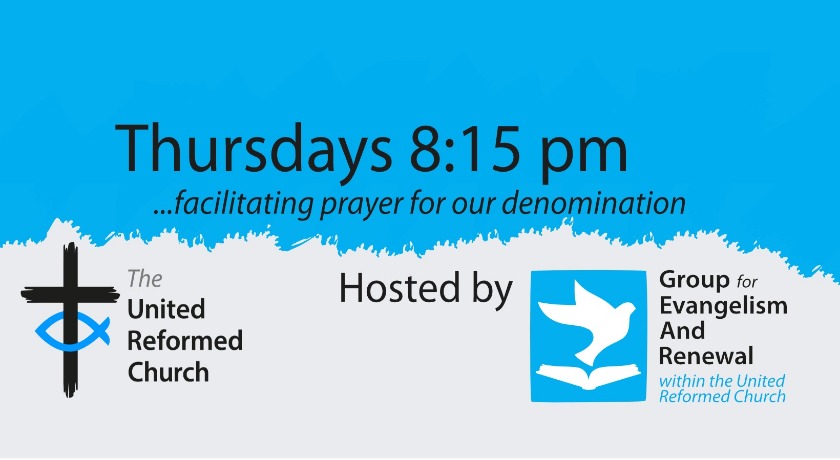 The Group for Evangelism and Renewal (GEAR) is hosting another short series of live online prayer meetings in the run up to Assembly Executive (the new name for Mission Council) which is taking place at High Leigh Conference Centre, Hoddesdon, from 22-24 November.
Pray4URC will run on Thursday evenings at 8.15pm for four weeks, starting on 28 October.
Please mark these dates in your dairy and tune in here to listen in and to pray along with the team.
Guests:
28 Oct Revd Dr John Bradbury, General Secretary
4 Nov Simon Peters, Walking the Way Project Manager
11 Nov Andy Jackson, Head of Communications
18 Nov Revd Clare Downing and Peter Pay, Moderators of General Assembly
You don't have to be a Facebook user to access the page – but if you do you can interact by posting messages and prayers as the meeting progresses. The meetings are recorded and stay on the page if you can't join in live.
Short encouraging prayer videos continue to be posted by GEAR each Thursday at 8.15pm to help maintain some consistent united prayer for our church.
Published: 26 October 2021