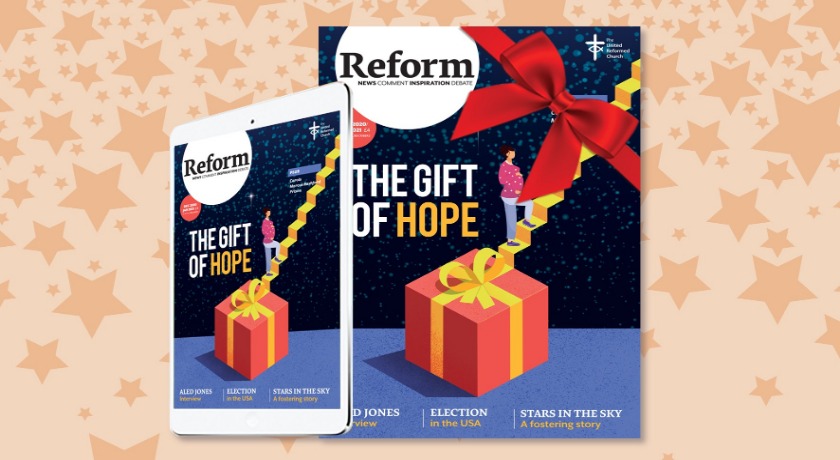 "Christmas is a time, for those of us who can afford it, to put our hands in our pockets," says Stephen Tomkins, Editor of Reform magazine.
So, Reform's reverse Advent and Christmas calendar is back – online here – encouraging all who can to support a charity this festive season.
It works like this: every day, from 29 November until 5 January, put aside some money – let's say £1. On each day, we'll promote a charity through our website and social media channels.
On 6 January, we ask you to give the money you've saved to charity. Happy giving!
The Christmas double edition of Reform is out now, and it highlights eight charities you can support. It also contains responses to the end of Trump's presidency, an interview with Songs of Praise's Aled Jones, Covid-safe worship ideas and Christmas carol recommendations.
Oh, and if you want give your loved one a gift that lasts all year, click here to buy a Christmas gift subscription to Reform.