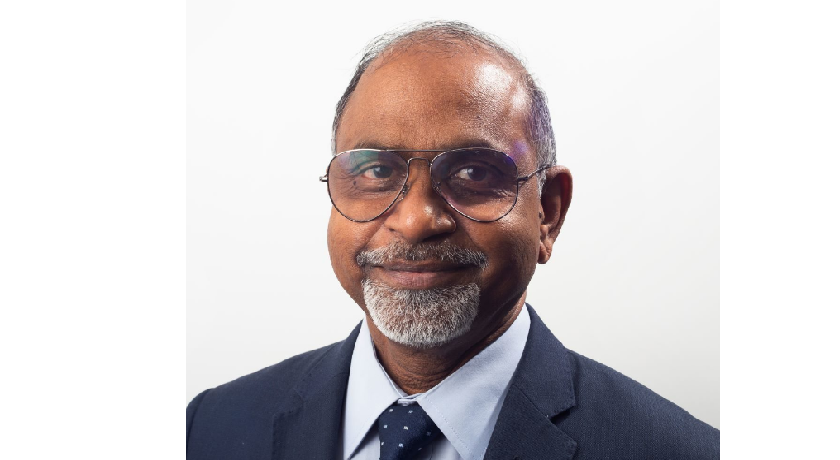 The United Reformed Church marked the retirement of the Revd Dr Andrew Prasad, Moderator of the Thames North Synod, on May 22 with a service of celebration and thanksgiving by Zoom, attended by more than 140 people from around the world.
Andrew, who has served as Moderator since 2008, started his ministry in 1981 with the Church of North India, before moving to the Council for World Mission in 1989. After three years with the Streatham Asian Christian Fellowship from 1999, he became minister of Dulwich Grove and Camberwell Green URCs in 2002.
The service was introduced by the Revd John Campbell.
Some of Andrew's favourite hymns were sung along with others written by the Revd Heather Whyte, Chair of the URC Publications Board.
Memories and greetings were shared by the URC Minister the Revd Noble Samuel, Sanjay Gowan from the Church of North India, Sylvia Coombs of the Council for World Mission, Oliver Hakim from the Streatham Asian Fellowship, Garcia Yarwood from Dulwich Grove URC, Sue Russell and the Revd Owiny Laber from the Thames North Synod, and members of Andrew's family, Rahul, Jennifer and Jasmine Prasad.
The reflection and thanks from the URC was given by the Revd Nigel Uden, the immediate past Moderator of the General Assembly.
Andrew's ministry, personality and prayer-centred work ethic was described in many different ways by those taking part, including: "… a smiling, relevant ministry", "… a firm faith for the work which God had called him to do", "… a lateral thinker who can think outside the box, who can delegate well and know who and when to ask for help", "… a learned person, a great theologian who is humble and down to earth", "… a good friend and the best boss", " … a guiding light for us during our formative years."
In his greeting from the Church, the Revd Nigel Uden thanked Andrew for his work, personality and ministry, and asked him, together with his family, who made many sacrifices throughout his service, to look forward to his retirement remembering Philippians 3, 16: 'Only let us hold fast to what we have attained.' "May you all know yourselves beloved by God, and kept safe by Jesus Christ."
Two pens engraved with Andrew's name and favourite Bible verse from Isaiah 55 were given to him along with other gifts and cards from the Synod. One of the cards said 'Goodbye tension, hello pension'!
Retirement will be a chance to learn new things – cooking and Bollywood dancing to name two, and some contributors asked Andrew if the dancing lessons would be made available on YouTube!
The service concluded with prayers from the Revd Jane Weedon, and a light-hearted song about retirement written by the Revd John Campbell and sung by David Williams. A song for Andrew and us, sung to St Denio (Immortal, Invisible), included the verse:
We pray for his new life not north of the Thames:
No troublesome churches or other such gems,
No mods meeting monthly, no pressure to give,
No tricky decisions, no ex-ec-u-tive.
Andrew finished the service with a Blessing wearing the stole he wore when he was ordained.