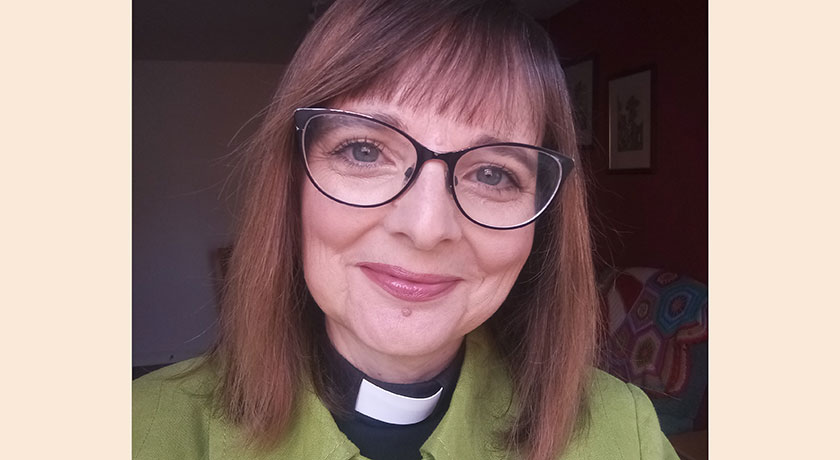 The Revd Lythan Nevard, a United Reformed Church minister (URC) currently serving at the Cornerstone ecumenical project in Cranbrook, Exeter, and previously a minister in Hartlepool, Romford, Brixham and Babbacombe, has been nominated to be the next Moderator of Eastern Synod.
The nomination follows the move by the Revd Paul Whittle to serve as Moderator of the URC National Synod of Scotland.
Lythan Nevard was a member of the URC's Ginger Group in the 1980s, a group of young people that visited churches around the country, leading a variety of church related projects, based at Yardley Hastings.
Lythan Nevard grew up in the United Reformed Church – her father is the Revd Ivor Rees, a URC minister who served at Clapham, Ewell, Swansea and Bamford.
Her husband, the Revd Phil Nevard, is a URC Minister currently serving Kingsteignton and the South Western Synod who has accepted a call to serve three churches in the Eastern Synod – Castle Camps, Whittlesford and Sawston. Lythan and Phil met while serving together on the URC's Ginger Group.
Lythan said: "The Holy Spirit has led me on many adventures, and I am both delighted and awed that the next one is as Moderator of Eastern Synod. I'm really looking forward to working with the churches and Ministers of the Synod and finding out how we can grow in discipleship and serve God's kingdom together."
Eastern Synod Clerk, Keir Hounsome, said: "We are delighted that Lythan has accepted the call to be our next Moderator. She impressed us all on the interview panel with her spirituality, integrity, vision and leadership qualities and we are looking forward with excitement to her joining us."
Published: 13 April 2021