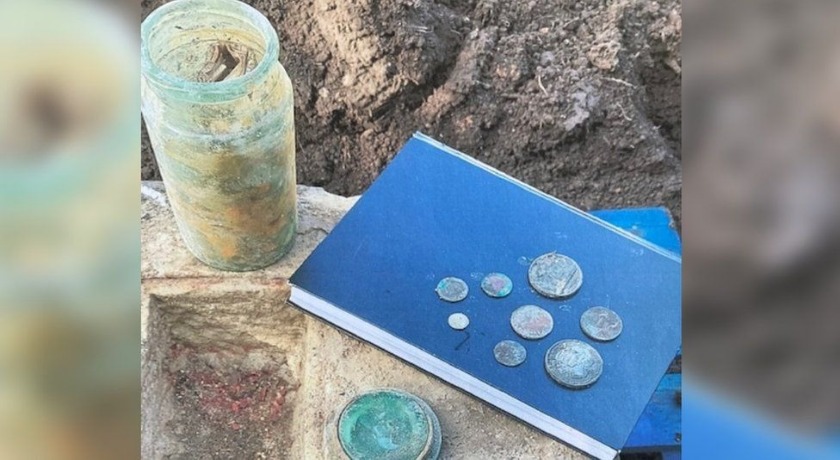 A 145-year-old time capsule, containing ten coins and a rolled-up newspaper, has been discovered in the foundations of a United Reformed Church (URC) primary school.
As reported on BBC News, the glass jar was found "by complete accident" while workers renovated the chapel at Barrow URC Primary School in Clitheroe, Lancashire, built in 1876.
The artefact had been placed inside one of the chapel's foundation stones.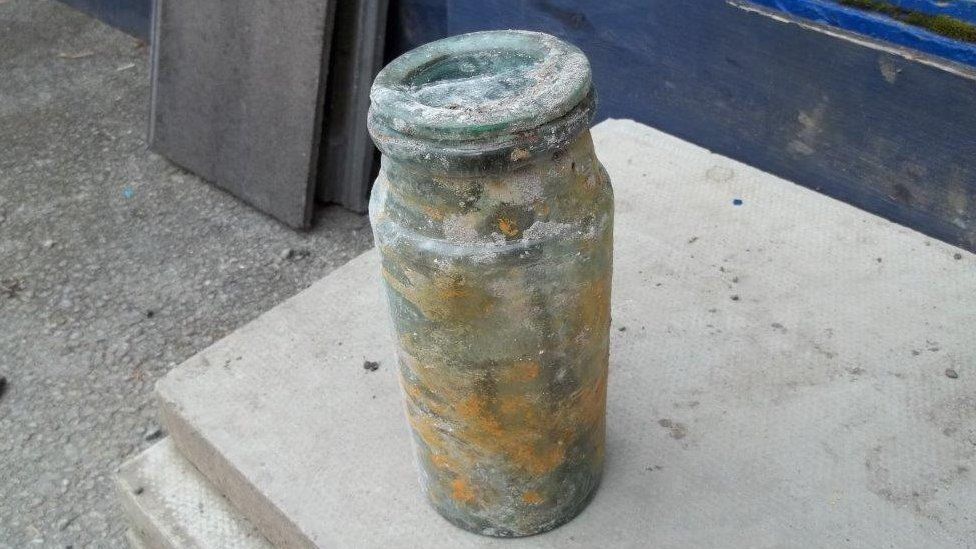 Speaking to the BBC, Head teacher Sue Taylor said the "incredible find" had brought "history of the school alive for the children."
"It was obvious it was a time capsule when I picked it up. I could hear the coins jangling at the bottom," she said.
A conservation team is now examining the time capsule and will unroll the newspaper and research the coins' history.
Building work was carried out at the school in April.
The demolition team lifted up the foundation stones in the chapel and found the glass jar.
During the first coronavirus lockdown some of the school children buried a time capsule from 2020.
Ms Taylor said finding this capsule meant "history has come full circle".
"It was found by complete accident," she said, adding: "It's so interesting and has sparked so much interest for the children."
Images: Sue Taylor
Published: 6 May 2021