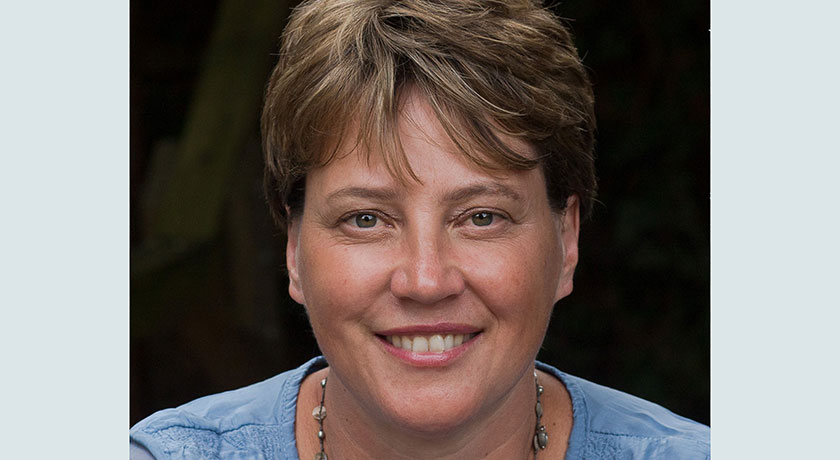 This year's winner of the MA in Mission prize is the Revd Daleen Ten Cate, Mission Enabler for the United Reformed Church (URC's) North Western Synod.
Daleen's MA dissertation 'A critical examination of the theological basis of a Christian Charity engaged in community ministry' was deemed by the judges to be a robust and rigorous piece of work which "clearly engaged a community of practice out of deep relationship".
Churches Together in England (CTE), alongside the Mission Research Network, set up the MA Mission Prize to draw out high-quality, recently passed MA theses to add to a small but growing repository of MAs and PhDs which will be made available on its new website. When launched later this summer, the resource will include about 50 MAs and 20 PhD theses.
In the inaugural year of the prize, CTE received 25 entries from students based in a wide range of locations from Falmouth, Cornwall, to Barrow in Cumbria and representing a range of denominations from its 51 Member Churches. A short list of five dissertations was passed on to judges the Rt Rev Michael Beasley, Bishop of Hertford and CTE Trustee; Dr Cathy Ross, Church Mission Society; and the Revd Phyllis Thompson, of the New Testament Church of God, ) who chose Daleen's study.
Daleen receives a £100 cash gift and an opportunity for the MA to appear in an edited format (6,000 words) in the recently launched journal Ecclesial Futures, published by Wipf and Stock, which she will be working on with her dissertation supervisor.
The judges said they were impressed by the passion and level of engagement that Daleen showed in her work and the way in which she had rolled up her sleeves and got her hands dirty volunteering for six months, building relationships and the level of reflexivity was significant.
Daleen completed her MA in Contextual Theology through Luther King House in Manchester and practices her ministry just outside Blackburn as Missional Discipleship mentor across 37 churches in Lancashire.
Originally from South Africa and an Afrikaaner, Daleen moved to the UK 22 years ago learning English at a local village school.
Daleen said that at heart she wasn't an academic but a practitioner who really just wanted to put faith into action, saying: "It is the most important thing for me."
Daleen worked with Urban Outreach, the charity her MA work focused on, as part of her placement. She worked particularly with the Eve Project which focuses on women who have just come out of prison.
In South Africa Dalen says she was often told: "You are quite liberal", but she didn't fully understand what that meant. For her it was just about doing what Jesus does.
Daleen credits her academic success to her tutor, the Revd Dr Noel Irwin and the staff at Northern College.
Published: 8 June 2021