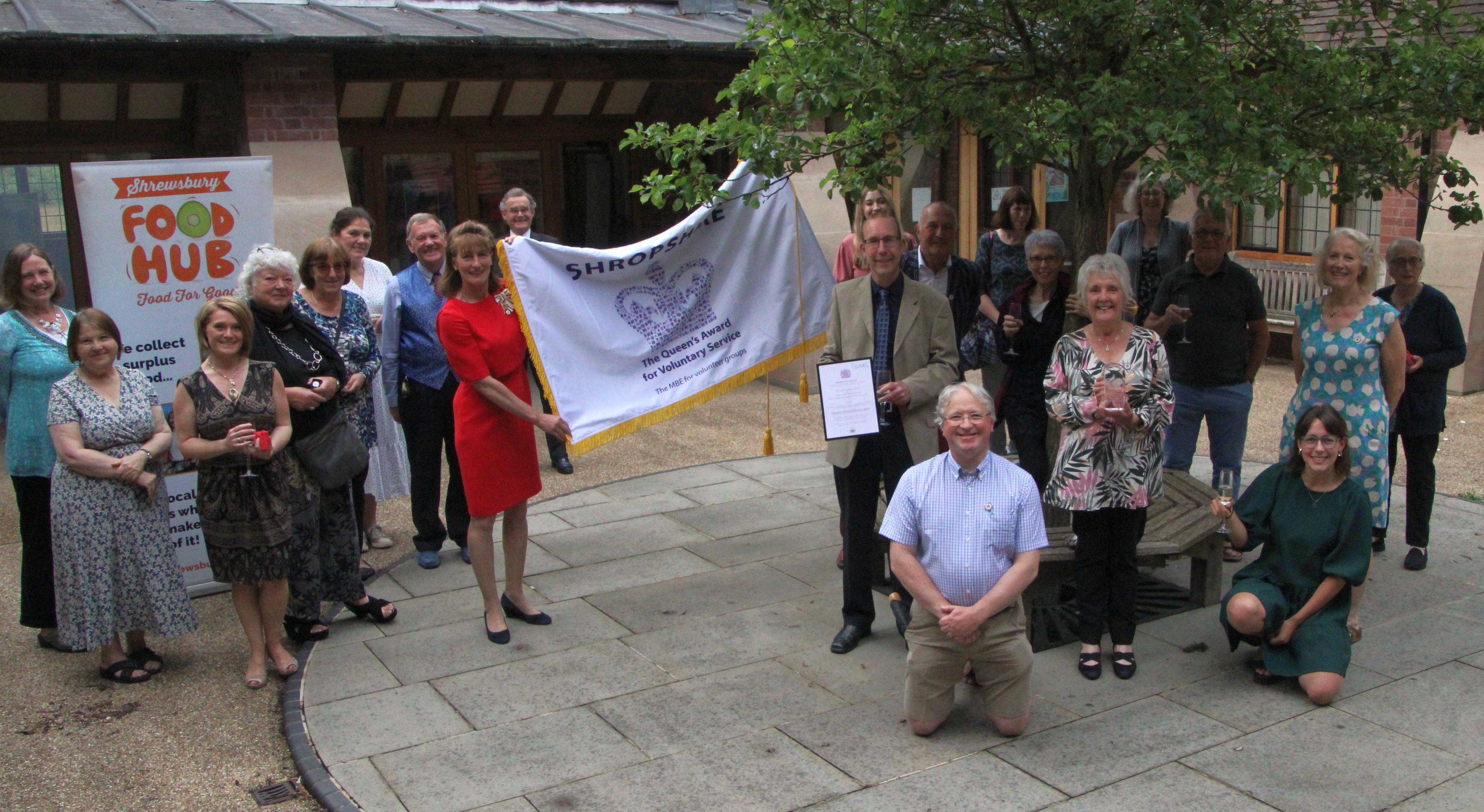 Shrewsbury Food Hub has been named one of four community groups in Shropshire to be awarded the Queens Award for Voluntary Service.
The hub was founded in 2016 by Howard Hutchings, a member of Shrewsbury United Reformed Church (URC), Katy Anderson, the Hub's manager, and Ali Thomas.
During the past year alone, the Hub has delivered around 195,000 meals to members of its community.
It received the QAVS on 7 July.
Mervyn Davies, Finance Officer for the URC West Midlands Synod, who regularly volunteers to deliver meals, said: "During the lockdowns the food hub had a pivotal role in food distribution in Shropshire and there was a huge expansion in foodshare tables, mostly at churches, including at Shrewsbury URC. It has been a project that's really been taken into the church's heart."
Speaking to the Shropshire Star, Katy said: "We are honoured to have been awarded The Queens Award for Voluntary Service on behalf of our volunteers, who work tirelessly to stop food waste and support our community. Our 116 volunteers are the heart of our organisation.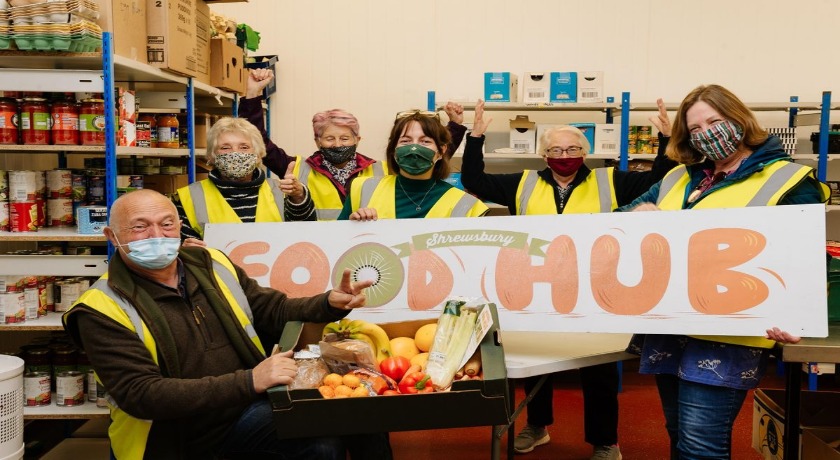 "They rescue good food left over at supermarkets and manufacturers to stop it ending up in the bin and they get it safely to community groups and foodshare tables seven days a week."
Wendy Faulkner from The Shrewsbury Ark nominated the Hub for the award and also spoke to the Shropshire Star.
"The team at the Shrewsbury food hub never cease to amaze me," she said. "They are extremely friendly, supportive, committed & motivated individuals. When most agencies stopped their service during Covid lockdown the food hub team of volunteers carried on."
In this video, filmed in 2018, Howard and Katy reflect on questions such as what does a food hub do, how does it work, who should start one and why?
Sadly, Howard who was living with a terminal illness at the time, died shortly after the film was published.
"Howard had a big heart for the community and was an eco-minded person," added Mervyn. "He was determined to make this film."
[embedded content]
Image 1: Mervyn Davies
Image 2: Shropshire Star
Publihsed: 20 July 2021